Trust's non-executive director appointed to lead Black Country STP
A non-executive director for a West Midlands trust has been appointed as chair of his area's sustainability and transformation partnership.
Jonathan Fellows, non-executive director for the Dudley Group Foundation Trust, has been appointed chair of the Black Country and West Birmingham STP.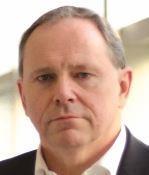 Mr Fellows has been a non-executive director for the Dudley Group FT for 11 years and also chairs an oversight group responsible for the merger of pathology services across five trusts within the STP.
Dr Helen Hibbs, GP and accountable officer for Wolverhampton Clinical Commissioning Group was appointed as the STP's senior responsible officer in April. The STP is also hoping to appoint a programme director this summer.
In a statement, Mr Fellows said: "I am delighted to join the STP and look forward to working with partner organisations to improve local services. With the demand for healthcare increasing, there is a need for us to work closer together and use the expertise and knowledge of local people, communities, healthcare professionals and organisations to transform how we deliver health and care services."