More than a decade after trusts were told to give staff 'maximum freedom of speech', health workers are still scared to raise concerns about care. We look at why whistleblowers are not getting the protection they deserve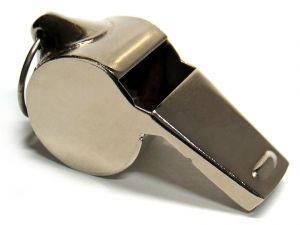 whistle blower
A decade after NHS whistleblowers were given legal protection, it seems that not all organisations are promoting the open culture that was originally envisaged.
In 1997, then health minister Alan Milburn wrote to every NHS employer calling for staff to be given "maximum freedom of speech" without fear of victimisation. The Public Disclosure Act followed the next year, coming into effect in 1999.
But these measures failed to prevent the scandal exposed at Mid Staffordshire foundation trust this year, in which staff felt unable to highlight horrific standards of care, or the case of Brighton nurse Margaret Haywood, who resorted to secretly filming patients to expose neglect.
An HSJ investigation has revealed few concerns are being raised in confidence with the managers given explicit responsibility for supporting whistleblowers.
Out of 50 NHS organisations surveyed under freedom of information rules, most reported there had only been one concern raised in this way in the past 10 years: the range was between 0 and 10. At 18 organisations there had been no cases at all.
Does this mean staff are entirely happy with services and issues are dealt with through other routes, or that many employees feel unable to come forward with serious concerns?
"Small numbers of individuals do this for troublemaking or malicious reasons because of vendettas with another member of staff, or they're trying to protect themselves"
Public Concern at Work provides a helpline for employees who are considering blowing the whistle at work. The biggest proportion of calls are from staff working in health and social care. Is this an indictment on employers in these sectors?
Not necessarily, says client services manager Shonali Routray. "Our helpline has been well publicised in NHS staff literature. Sometimes we get people who are just uncertain. They're very happy about the organisation they work for but come across something outside of their experience and want to get some advice."
However, many of the enquiries highlight potentially serious problems.
Of 200 calls from health and social care workers between April and September last year, a quarter were related to an abuse in care, nearly one in five was about a risk to the public and 13 per cent mentioned financial malpractice.
Ms Routray says it is important for trusts to have a designated officer whom staff can approach.
These managers, dubbed "truth protectors", were introduced as a minimum requirement in the 1998 act to "address concerns raised in confidence which need to be handled outside the usual line management chain".
There was a named truth protector at 32 organisations in HSJ's investigation. These tended to be human resources or non-executive directors.
Vendettas
NHS Employers deputy director Alastair Henderson says such positions should be standard practice: "If an individual feels their manager is part of the problem that's where we need the named person or somebody outside the system."
How do these managers tell genuine whistleblowers from embittered staff with an axe to grind? "We know there are people who have ulterior motives," Mr Henderson says.
"Small numbers of individuals do this for troublemaking or malicious reasons because of vendettas with another member of staff, or they're trying to protect themselves.
"If an investigation finds that people are making false complaints, that person may well face a disciplinary. It's part of your training as an HR professional and manager [but] sometimes it's incredibly difficult if you just have two people's word for it."
The Public Disclosure Act did not require organisations to draft whistleblowing policies but provided "strong reasons" why they should.
All the trusts surveyed by HSJ were able to provide evidence of a whistleblowing policy, but this is not enough on its own, says Ms Routray.
"The Healthcare Commission report [into Mid Staffordshire] showed there was a culture where people felt disenfranchised. We can have the best policies in the world but if they're not refreshed or promoted staff won't feel able to speak up."
Clearly, the act was set up to protect managers in addition to frontline staff, but has it made them any more likely to stick their head above the parapet?
Three years after the law came into force, Ian Perkin was sacked as finance director from St George's Healthcare trust in London after alleging the trust had fiddled numbers of cancelled operations.
Despite appealing for help from ministers he failed to regain his post and now campaigns on behalf of whistleblowers on website NHSExpose.co.uk.
The website says: "The NHS offers no assistance at all to whistleblowers and in fact you are completely on your own, with in my experience every NHS agency that you appeal to telling you that they cannot become involved."
Culture of fear
Another manager who has experienced whistleblowing is Ray Rowden, Managers in Partnership adviser and former High Security Psychiatric Services Commissioning Board director.
He highlighted a catalogue of failures at Mersey Care trust's Ashworth Hospital, including sex offenders having access to pornographic films and a convicted paedophile being visited by an eight-year-old girl.
The concerns, raised by patients and staff and taken up by Mr Rowden, led to the Fallon report in 1999, which was highly critical of the way the hospital was being managed.
Does he think the NHS has moved on since then?
"No," he says. "MiP members tell us there's a culture of fear from the top down. People don't feel free to state their views because if they do they'll be finished.
"If we've got that culture at the top of an organisation, what confidence does that give frontline staff to raise their fears?"
But Mr Henderson disputes this. "There's become a hugely different culture in the past decade," he argues.
It is not just about clinicians speaking out - in the past managers have not always felt able to question clinical practice, Mr Henderson says. "That has changed enormously," he claims. "That doesn't mean it happens everywhere but there has been a huge change in attitude."
It does not appear that the Public Disclosure Act has provided employees with a hugely protective shield.
HSJ's findings show the 50 organisations have seen just seven tribunals in the past 10 years. None of them resulted in compensation being paid and many were dismissed before they got to court.
Hempsons consultant solicitor Sean Taylor says he has referred to the act in just one tribunal in the past decade.
But he suggests the professionalisation of nursing is having an impact on workers' ability to speak up. "The training's more formalised now, nurses aren't seen as subsidiary to doctors. Some have PhDs and are more qualified than any GP."
In order to strengthen defences available to staff who feel they have been victimised, he proposes the NHS constitution could make specific reference to whistleblowing.
Timeline
September 1997 Health minister Alan Milburn writes to all trusts calling for "greater openness and accountability in the provision of our public services"
June 1998 Health secretary Frank Dobson announces public inquiry into heart surgery at Bristol Royal Infirmary following concerns initially raised by a consultant
January 1999 Falloni inquiry into Ashworth high security hospital published. The report, sparked by confidential concerns raised by staff members, revealed sex offenders were allowed to watch pornography and one was given unsupervised access to an eight-year-old girl
July 1999 Public Disclosure Act 1998 becomes law, aimed at protecting whistleblowers
December 2002 Ian Perkin is sacked from his post as finance director at St George's Healthcare trust, London, after claiming the trust was "fiddling" statistics for cancelled operations
March 2009 Healthcare Commission report condemns "appalling" standards of care at Mid Staffordshire foundation trust. Staff claim they were too intimidated to voice concerns
April 2009 Margaret Haywood is struck off the Nursing and Midwifery Council register for secretly filming elderly patients in a bid to expose poor levels of care