NHS providers have been told to prepare for indefinite strike action by junior doctors in a letter to the service from NHS England and NHS Improvement on Thursday afternoon.
In a letter to chief executives and clinical commissioning groups, Simon Stevens and Jim Mackey urged trusts to begin planning for further strike action, including what they would do in an indefinite walkout.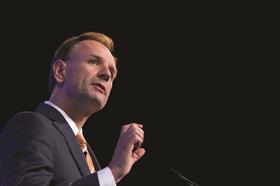 This was one of the suggestions made in leaked emails between senior doctors on the British Medical Association junior doctors' commitee, revealed by HSJ last week.
The letter praised the NHS response to this week's walkout by doctors, but added: "There will also be spillover consequences, with over 125,000 patients having had their needed care deferred from this week into the days and weeks ahead
"Unfortunately it also appears that further industrial action is possible, including the possibility floated by the BMA of a full and indefinite withdrawal of junior doctor labour. This would clearly have wide ranging impacts on patients. If drawn out for an extended period, there would likely be major implications for elective care and urgent care and the ability of hospitals to keep certain departments and services running."
The national bodies said trusts should follow their statutory obligations under the Civil Contingencies Act to "assess and prepare for this possibility and other operational scenarios".
The letter added: "To this end, we are writing to ask you to refresh your local contingency plans in the next fortnight to consider the action you would need to take should intensified and extended industrial action occur. Specifically we would like you to consider how you would respond in the event of an indefinite withdrawal of junior doctor labour for 24 hour emergency and elective care, for 24 hour elective care only and for 12 hour emergency care."