A hospital trust has been ordered to re-employ a surgeon it sacked after claiming he had put an NHS patient at risk by prioritising his private work.
An employment tribunal last week said Imperial College Healthcare Trust must re-instate consultant renal transplant surgeon Nadey Hakim to the job he was dismissed from in February 2015.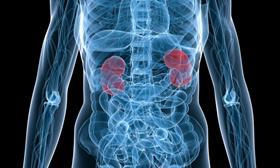 Employment judge Sarah Goodman ruled in December that Professor Hakim had been unfairly dismissed. She ruled Imperial had sacked him for dishonesty, which it had not proven.
Professor Hakim was clinical lead for the trust's transplant unit and had pioneered a technique for transplanting the pancreas and a kidney simultaneously.
The trust objected to reinstating the surgeon saying his relationships with colleagues had been damaged by allegations he had made during the course of the tribunal and an article that appeared in The Sunday Times.
However, Judge Goodman overruled this argument, saying there was evidence of "considerable resentment" between team members before disciplinary proceedings began, "yet they worked together professionally in a small interdependent team".
Her judgment issued in December said: "The tribunal heard that it was a dysfunctional team, indeed still is, as some time after the claimant's departure mediators had been brought in and are still there. There had been bullying allegations against the claimant by non-surgical staff which had resulted in a warning in January 2014.
"There were deep tensions between the consultant surgeons."
She said mediators already employed by the trust would help "mend fences".
There are also only six other hospitals in Britain offering the kind of procedures Professor Hakim is skilled in, and vacancies were not likely to come around often.
While proceedings were ongoing the trust hired extra surgeons to cover the gap left by Professor Hakim's removal. Judge Goodman said the trust had not demonstrated that it could not have covered the vacancy with temporary staff while proceedings continued.
The disciplinary process started when another surgeon in the unit complained about Professor's Hakim's conduct in 2013.
In October that year, Professor Hakim transplanted a pancreas into a patient that had been waiting on ice for 25 hours, which was much longer than it should have been.
The trust argued that Professor Hakim should have known how long the organ had been waiting before the transplant took place.
The trust claimed he could have postponed private work that took place shortly before the NHS transplant, and that this was a factor in the delay.
Geoff Koffman, a transplant surgeon from Guy's Hospital who gave evidence at the tribunal for Imperial, said: "[The NHS patient's] best interests should have taken priority over the elective case which was not an emergency."
Judge Goodman said she believed the witnesses for Imperial might have prejudged Professor Hakim in the initial disciplinary process.
In her judgement, she said: "The strength of feeling attached to [the witnesses for Imperial's] findings, suggests that the [trust's disciplinary] finding was predicated on a view that the claimant was dishonest."
She added that doctors were allowed to perform private procedures but "it was, rightly, an important factor for [the trust] in its decision that private practice should not intrude on NHS decision making. It made it a serious decision, but it was still unclear that the claimant, who knew he had to accommodate risks and uncertainties of surgery when managing both, had crossed a line.
"Private practice by NHS staff is permitted, the important matter was whether the claimant made his plans with cynical disregard for [the NHS patient's] wellbeing as he in fact well knew [the length of time the organ had been on ice], or whether he overlooked it in the pressure of the moment."
Finding for Professor Hakim, she added that the trust had not proved dishonesty and that if the investigation was carried out again it was not guaranteed that it would come to that conclusion.
Professor Hakim said: "I am delighted with the good news. I look forward to working again in the NHS at Imperial… I have missed my patients and I look forward to restarting pancreas transplantation."
*April update* Imperial College Healthcare Trust did not appeal the judge's decision and Mr Hakim was re-instated on April 1.