NHS Improvement's figures identifying potential excess paybill spending did not take account of key service changes, chief executives say
Trusts including Salford Royal and UCLH identified as over-spending on staff
Regulator will be asked to publish revised list by Royal Devon FT
More trust leaders have defended their organisations after being targeted by NHS Improvement for over-spending on staff.
Three major acute trusts have said the regulator made a mistake and failed to take account of significant service changes they are making in its assessment.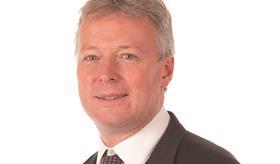 Other trusts have pointed to growth in activity and the need to recruit staff to ensure wards are safe. Some chief executives said they were unaware their trusts would be publicly named on the list last Thursday.
NHSI told HSJ it had nothing further to add and would not be responding to questions from HSJ about its methodology or analysis of pay bill spending.
NHSI published a list of 63 trusts, as part of the NHS financial "reset", which it said had over-spent on staff over the past two years. It appears the calculation was based only on whether trusts' pay bills since 2014 had exceeded annual inflation.
These trusts now face having half the "excess growth" above inflation being added to their control total for 2016-17. The total amount of excess identified by NHSI was £356m.
Providers on the list included Salford Royal Foundation Trust and University College London Hospitals FT.
Em Wilkinson-Brice, deputy chief executive at Royal Devon and Exeter Foundation Trust, said its £15.6m penalty was wrong and the trust would be asking NHSI to publish a revised list.
She said: "The figures presented in the report completely fail to take into account the imminent transfer of community services to the [trust] in October, which is why our pay bill is set to increase.
"Our figures show that like for like we are in fact reducing our pay bill in this financial year. We will be contacting NHSI and NHS England to ask them to look again at these figures and publish a revised version."
Karen Partington, chief executive at Lancashire Teaching Hospitals, said: "I don't understand why they have used the methodology they have.
"What this fails to take into account is that staff have moved to our pay bill because we are providing services in their hospital and centralising other services. When you only look at the pay bills that have increased you only have half a story."
She added: "I can fully explain any increase we have seen because we still have vacancies. We are not over burdened with huge quantities of staff and we recruit to ensure we can provide safe sustainable services."
Asked whether her trust would look to reduce staffing levels she said: "Unless I am advised by my nursing director that we are over-staffed somewhere I don't see any reduction in our staffing levels. Our decisions are made purely on patient safety. It is about being safe on our wards, it is certainly not platinum levels; it is safe levels."
University Hospitals of Leicester Trust, one of the largest in the country, faces a penalty of over £21m being added to its control total.
Chief executive John Adler said the pay bill growth reflected significant transfers of new services to the trust.
"These changes have meant that our pay bill has increased by £42m since 2014-15 and this is understandable when you look at the reasons," he said. "We brought our facilities service back in-house and we are managing it for the Leicester, Leicestershire and Rutland health community, which has added £30m to the pay bill, which was previously non-pay.
"Equally we have enacted plans to create a sustainable emergency care system which has meant more nurses and doctors in our emergency department – £8m – and have taken control of the urgent care centre at our [emergency department] front door from another provider – £5m. In previous years we also increased our nursing budgets by £4m in response to the safer staffing/ward acuity work."
He said the trust would continue efforts to be more financially sustainable and was planning for a deficit of £8.3m this year, down from a deficit of £40m in 2014-15.
Many of the 63 trusts run district general hospitals which have struggled to recruit staff.
Jan Stevens, director of nursing at Worcestershire Acute Trust, said it was not over-recruiting. She said: "We currently have 130 doctor vacancies and 150 registered nurse vacancies. Our excess spend is primarily due to the premiums we are having to pay to agencies to continue to run our services safely.
"Our absolutely priority is to try to convert the agency and locum spend into substantive roles by recruiting successfully and that would make such a big difference to our pay bill and help us to reach the control total."
A spokesman for UCLH said it expected its pay expenditure to grow by 1.1 per cent while the value of its activity will increase by more than 8 per cent.
The reset document, explaining its list of 63 providers, said: "Analysis of 2015-16 cost trends and 2016-17 plans indicates significant growth in excess of inflation and pension effects in 63 providers totalling £356m on a part-year basis. NHS Improvement is working to support these providers to identify by the end of July how much of the planned growth can be eliminated and how far they can reverse the often unplanned and unmanaged cost growth that occurred in 2015-16.
"Some of the reported growth will doubtless reflect structural factors and genuinely unavoidable investments, including in the context of CQC inspection findings, and the analysis is based on plan submissions before final control totals were agreed with some providers. However, this review process will result in a 'dial back' of excess cost growth where this is possible, including reductions in agency staff, resulting in reduced levels of deficit across the provider sector."
This story was updated on 27 July at 9.55am to make clear NHS Improvement refused to answer HSJ's questions on the methodology it used to calculate pay bill over spend. It will continue to liaise with NHS trusts. It was updated on 28 July to add the details from the national NHS reset document about the list of 63 trusts.
On 29 July we published a new piece, Mackey: Pay bill growth list was 'intended to start a discussion', after NHS Improvement provided an additional statement on the issue.