NHS will need to grow by 190,000 clinical posts by 2027 to meet demand if not action is taken
HEE publishes first national workforce strategy for 25 years
Recommendations expected next year after consultation period
Productivity savings and service transformation will be essential if the NHS is to mitigate a substantial shortage of staff by 2027, according to a new workforce strategy.
The draft document, published today by Health Education England, is the first national health and care workforce strategy for 25 years and sets out the significant challenge the service will face in meeting demand pressures over the next decade.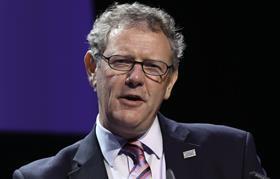 For the first time, HEE has based its projections on the growth of the economy and population rather than aggregating trust demand predictions "as this has always underestimated future demand."
The document says: "Our 10 year forward look shows that if no action is taken to reduce demand through prevention or through better productivity and service transformation, the NHS will need to grow by 190,000 clinical posts by 2027 to meet demand…
"The NHS will always be expected to achieve appropriate productivity gains as its contribution to meeting the costs of future population health needs. How the NHS delivers this productivity and thereby reduces the level of additional posts that would otherwise be required is a key question for the system.
"In the context of this document we have used a 'do nothing more' modelling scenario, which, considering these factors and recent trends in NHS productivity, suggests potential for workforce demand growth of 17 per cent between 2021-22 and 2026-27 unless action is taken to reduce this demand through prevention, service transformation and productivity growth.
"This would result in approximately 190,000 additional posts being required. If additional supply were to continue at the rate that we have seen between 2012 and 2017, then an additional 72,000 staff could be expected to join the NHS."
HEE chief executive Professor Ian Cumming said these predictions did not include planned efforts to boost medical and nurse training numbers or improve retention, and other issues that have already been announced.
The document does not predict what the specific shortfall of staff could be and though it sets out a series of ambitions there are no firm specific recommendations.
Professor Cumming said specific actions would come next year after a consultation period. He said: "It would be incredibly arrogant for us to think we could write a workforce strategy for the whole health and care system without discussing it and debating it with people."
He said the draft document was designed to provoke discussion and attract views ahead of the final strategy next year.
One proposal in the document is that any future redesign of services or models of care should be made only after a workforce impact assessment has been done.
Professor Cumming said it was his view that this should be a requirement on local and national organisations, adding: "We need to think about the impact on the workforce upfront and not as an afterthought."
The document says impact assessments would help ensure "workforce competencies, skills and training as well as numbers are considered early in the planning phase".
The strategy also includes:
a possible national recruitment campaign for nurses;
a review of medical school tendering and foundation years; and
a review of technological impacts on the workforce led by Professor Eric Topol. It will consider the effect of genomics, pharmaceuticals, artificial intelligence and robotics on the clinical workforce.
The document says there are 40,000 more clinicians employed in the NHS than in 2012 but demand pressures and a focus on improving patient safety outstripped this growth.
The consultation will run until 23 March 2018.