A vanguard acute trust has added a fourth GP practice to its primary care provider arm and is finalising the process with two others, HSJ has learned.
Yeovil Hospital Foundation Trust's subsidiary company, Symphony Healthcare Services, has told HSJ it is also in talks with six more practices.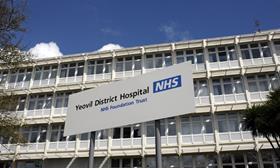 The company took over three GP practices last spring as part of its programme to set up a primary and acute care system.
In November, Symphony managing director Mandy Seymour-Hanbury said she hoped another 10 practices would agree to be taken over by March 2017 – but the latest integrations bring the total up to four.
The new practice is Highbridge Medical Practice, near Burnham-on-Sea, which was put in special measures in February 2016.
As part of last week's deal with Highbridge, Symphony has provided an interim clinical lead and a GP to support the practice, while its HR team attempts to recruit more GPs.
Symphony has also expanded the practice's healthcare teams with an emergency care practitioner and mental health practitioner, in a bid to reduce reliance on GPs and make it easier for patients to access services.
A spokeswoman for the company confirmed it is in the final stages of integration talks with two other practices.
Discussions with the further six practices are "at varying stages of development", which suggests slower progress than had been expected in November.
There are 19 GP practices in the south Somerset vanguard patch.
Under previous plans GP practices which aren't taken over could become co-owners of a new entity which would partner Symphony to set up a local accountable care organisation.
However, the affordability of the new care model is unclear because, despite months of lobbying by NHS England, no agreement has been reached with the Treasury to stop any company running a PACS from having to charge VAT on non-clinical services.
Asked if the GPs had agreed what shape or form the new entity would take, the Symphony spokewoman said: "Somerset Primary Healthcare Ltd is an organisation formed and owned by all of the GP practices in Somerset.
"It already exists to help represent primary care and may be the suitable entity to partner Symphony."
Source
Information provided to HSJ