PATIENT EXPERIENCE: Hundreds of CT scans are being re-examined at a hospital in Yorkshire after concerns were raised about a series of significant reporting errors.
Results for 600 scans reported by a locum consultant radiologist are being checked in at Scarborough General Hospital, which is run by York Teaching Hospital Foundation Trust.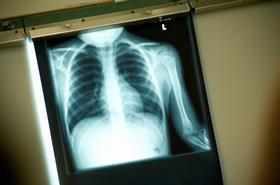 A small number of patients have had their treatment changed as a result of errors being uncovered.
An initial examination of 200 images indicated a "significant error rate" of 10 per cent, leading to the full review, according to a paper to East Riding of Yorkshire Clinical Commissioning Group's board.
Scans of the highest risk patients have been examined first. Doctors who ordered the checks are being asked to identify any potential harm to patients, leading to some being recalled to discuss changes to their treatment.
A full investigation into the the unnamed locum is underway. The review is due to be completed by the end of the month.
The trust said in a statement: "The trust discovered some anomalies in the reporting of some CT scans by a locum consultant radiologist between November 2015 and February 2016.
"As a result, a serious incident investigation has been declared, with a full review of the scans having taken place.
"During the investigation we have established that for the vast majority of patients this has not resulted in the need to change their treatment plans.
"There are a small number of patients that we have recalled to clinic to discuss potential changes to treatment plans."
The hospital has had problems recruiting substantive staff to vacancies in a number of key specialties in recent years. Shortages of radiologists were highlighted in a Care Quality Commission inspection last year, when the hospital was rated requires improvement.
Source
HSJ research and trust statement