Operations staff made allegations of bullying at Yorkshire Ambulance to Unison
Leeds Teaching Hospitals Trust team brought in to conduct investigation
Executive director of operations seconded pending outcome of investigation
An ambulance trust executive director has been seconded to two national organisations after being accused of bullying by senior operational staff.
David Macklin, executive director of operations at Yorkshire Ambulance Service Trust, has been seconded to the National Ambulance Resilience Unit and the Association of Ambulance Chief Executives pending an investigation regarding bullying allegations.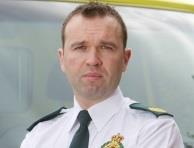 Leeds Teaching Hospitals Trust has been called in by the trust to conduct an external investigation into the accusations and will report its findings to Yorkshire Ambulance chief executive Rod Barnes.
Ray Gray, regional officer for Unison, said: "A number of allegations were made to us which we have raised with the employer.
"The employer is now investigating those allegations and we are now awaiting the outcome of that investigation."
HSJ has been told an investigation was undertaken by the trust after 11 operations staff, including senior managers, made complaints to Unison of bullying and difficulties in their working relationships with Dr Macklin.
The trust reached an agreement with Unison that Dr Macklin will be "off site" while the investigation is conducted.
Mr Barnes is expected to determine if there is a case to answer after considering the findings of the report by the Leeds team.
The ambulance trust declined to comment on the allegations against Dr Macklin.
Instead, it issued a statement, which said: "We can confirm that our executive director of operations Dr David Macklin is currently on secondment to the National Ambulance Resilience Unit and Association of Ambulance Chief Executives."
A spokesman for the NARU and the AACE said: "We have nothing to say about that. As far as we understand, his appointment meets the terms of Yorkshire Ambulance Service's secondment policy."
Dr Macklin is a national expert on 999 call prioritisation and is as an adviser to the National Directors of Clinical Care for Ambulance Services on 999 call handling.
He joined the trust in 2009 as assistant medical director before taking on the role of associate medical director in 2011. He was promoted to executive director of operations in May 2015.
Source
Information provided to HSJ
Source date
September 2017
Exclusive: Trust executive director under investigation for bullying
1

Currently reading

Exclusive: Trust executive director under investigation for bullying

2