James Illman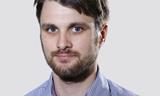 James Illman is an HSJ reporter. He covers commerce, technology and the east of England.
Contact Info
James Illman
Reporter
FINANCE: Cambridgeshire and Peterborough Clinical Commissioning Group has outlined plans to put up to £1bn worth of contracts out to tender to potential bidders.

The new chair of the National Institute for Health and Care Excellence has set out his priorities in the role in an interview with HSJ.

Health minister Lord Howe has said he is "nervous" about the proposal by Robert Francis QC for individual healthcare staff to be liable for criminal sanctions.