Health Service Journal is the only title that provides news, data, resources and opinion for NHS management and healthcare leaders.
Our dedicated Leadership section features an in-depth mix of exclusive best practice articles, expert commentary from leading figures in UK healthcare and contributions from readers to help you lead organisational change in your team.
Getting the most from volunteers

Getting the public involved with changing services

The legal and governance issues of a CCGs' first year

How non-executive directors can improve trust boards
Communication, core values and incentives are all key

Post your questions for experts from the King's Fund and National Voices

Sir David Nicholson divides the world of healthcare leaders between "barons" and "knights".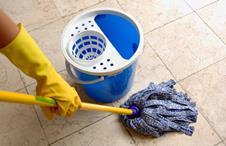 The civil service is too remote from the reality of life and work in the health service
NHS staff deserve more support in their new roles, says Karen Lynas
NHS England must allow open reporting and tough decisions
Lessons from innovators in the third sector
Will the new regimes help trusts to avoid failure?
Why we must have stronger willpower
We must ensure a safe, reliable whistleblowing culture
How to support doctors taking on leadership roles