Health and wellbeing boards may control £1bn under integration plan
Health and wellbeing boards could be given control of more than £1bn funding from the Department of Health budget under plans being considered by ministers and local government leaders.
The proposal is being considered as part of discussion about the comprehensive spending review for 2015-16, due to be published on 26 June. Talks are also believed to be ongoing about whether there will be a significant increase in funding transferred from the health budget to councils.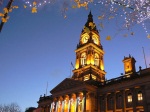 Rising sums have been paid by the DH to local authorities each year since 2011-12, under an initiative aimed at supporting integration between the NHS and social care, introduced in the autumn 2010 comprehensive spending review.
It has so far been intended to be "ringfenced" to be spent only on joint working with the NHS, and in 2013-14 local authorities are required to seek the approval of clinical commissioning groups for how they use it.
However, HSJ understands the DH, the Department for Communities and Local Government and the Local Government Association are working on a different approach to be used from 2015-16.
Senior sources involved in discussions said it would mean the ringfence being removed and health and wellbeing boards, which include both council and health commissioning representatives, being given the role of approving spending.
The total due to be transferred in 2013-14, which is being paid by NHS England, is £859m. It is set to rise to £900m in 2014-15.
It is understood that talks about a further increase in the amount to be transferred in 2015-16 are ongoing. A source involved in discussions said it was likely to grow, but it was not yet clear whether there would be a small incremental rise or a more significant change.
In the run-up to the spending review there have been calls for as much as an additional £1bn to be transferred. NHS England chief executive Sir David Nicholson earlier this month warned a potential "£1bn [further transfer] will have to come out of the existing hospitals services".
The change to control of funds would give councils more say. CCGs, as members of wellbeing boards, would continue to have a say but no veto on spending.
One local government chief executive said that, if agreed, the proposal would "equalise" a "significant imbalance" between health and social care in some areas of the country where, he said, NHS commissioners had sought to dictate councils' use of the money.
King's Fund launch healthcare commission
The King's Fund this week launched a commission which will "consider whether the post-war settlement, which established separate systems for health and social care, remains fit for purpose". It is chaired by Kate Barker, a former member of the Bank of England's monetary policy committee.
Speaking at the commission's launch event, Commons health committee chair Stephen Dorrell said health and wellbeing boards represented "the first tentative step down the road of institutionalising the need for greater integration between health and social care".