Nick Golding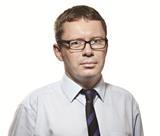 Nick Golding is HSJ's news editor.
Contact Info
Nick Golding
News Editor
The Care Quality Commission will be given Bank of England-style statutory independence to prevent it facing political interference in the run up to the general election, the health secretary announced today.

Health minister Daniel Poulter has said the government is listening to criticism of competition rules which have been blamed for thwarting much needed hospital reconfiguration projects.

GPs will be offered money to open their surgeries seven days a week and out of office hours under proposals unveiled by the prime minister today.