Sarah Calkin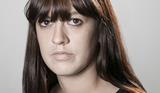 Sarah Calkin covers the performance and quality beat which incorporates patient safety and regulation with a particular focus on the Care Quality Commission. She covered the Mid Staffordshire Foundation Trust public inquiry and the subsequent fallout, giving her an insight into the major drivers of the current health policy environment. She also covers the NHS in the south west of England and is interested in the challenges of providing healthcare in a rural environment.
Follow Sarah Calkin on
Twitter @sjcalkin
and on
Google+
Contact Info
Sarah Calkin
Senior correspondent
COMMERCIAL: The management of a South West hospital has 'lost confidence' in its private finance initiative service provider after it failed to maintain standards of quality and hygiene.

WORKFORCE: The chief executive of Royal Cornwall Hospitals Trust has announced plans to retire before the end of the year in a move that has surprised people locally.

HSJ can reveal the 12 area teams that will be created as part of NHS England's upcoming major restructure.