Sarah Calkin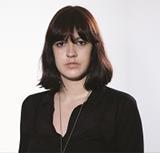 Sarah Calkin is an HSJ and Nursing Times reporter. For HSJ, she focuses on the Department of Health, the new National Commissioning Board, strategic health authorities, ambulance trusts, pharmaceutical and patient safety. For Nursing Times, Sarah focuses on pain management, older people, wound care, nutrition and accident & emergency. Follow Sarah Calkin on Google+
Contact Info
Sarah Calkin
News Reporter
STRUCTURE: Councillors in South Gloucestershire have voted to refer plans to axe outpatient and diagnostic services at a local site to the health secretary.

NHS England has agreed more than 1,000 temporary contract variations when providers of specialised services have failed to meet new service standards, HSJ has learned.

Patient reported outcome measures have not driven expected improvements in treatment during their first three years and do not support claims the NHS is treating too many patients, researchers have found.