Sarah Calkin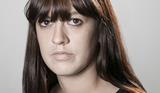 Sarah Calkin covers the performance and quality beat which incorporates patient safety and regulation with a particular focus on the Care Quality Commission. She covered the Mid Staffordshire Foundation Trust public inquiry and the subsequent fallout, giving her an insight into the major drivers of the current health policy environment. She also covers the NHS in the south west of England and is interested in the challenges of providing healthcare in a rural environment.
Follow Sarah Calkin on
Twitter @sjcalkin
and on
Google+
Contact Info
Sarah Calkin
Senior correspondent
The Care Quality Commission has published its ratings of three hospital trusts, the first to receive judgements under its new inspection regime.

NHS providers will be required to tell patients about all but the very least serious patient safety incidents under the new statutory duty of candour, if the recommendations of a government commissioned review are adopted into law.

The Care Quality Commission must do more to improve the consistency of its judgements, the chief inspector of hospitals has said. He spoke after it emerged a leading London teaching hospital successfully challenged the regulator's plan to issue it a warning notice.