Sarah Calkin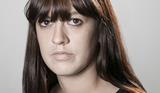 Sarah Calkin is news editor of Local Government Chronicle
Contact Info
Sarah Calkin
Contributor
Local authorities look set to face a flat 6.2 per cent cut to their 2015-16 public health budgets under plans put out for consultation by the Department of Health this morning.

Councils are 'running out of time' to make the £200m of in-year cuts to public health budgets announced by the chancellor last month, HSJ's sister title Local Government Chronicle has been told.

Councils hoping to gain Greater Manchester style devolved powers over health and social care must convince NHS England that the benefits of the move would go beyond integration of the two services, the body's chief executive has said.

This year's council public health budgets were targeted for cuts by the Treasury because of a multimillion pound underspend in 2013-14.

Hertfordshire CC is working with two districts and other local agencies on the scheme

Integration of health and social care will help improve services but will not be the answer to the financial challenge facing the sector, the new president of the Association of Directors of Adult Social Service has said.

Shadow health secretary Andy Burnham speaks to LGC following the launch of Labour's manifesto

Labour has pledged to avoid 'extreme' cuts to social care in the next parliament in order to improve quality of care and prevent further pressure on the NHS.

All 172 of Plymouth City Council's social workers are now employed by Plymouth Community Healthcare

Ambulance services across England are looking overseas to fill gaps in their paramedic workforce as trusts grapple with vacancy rates as high as 25 per cent, HSJ research has found.