Sarah Calkin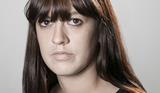 Sarah Calkin covers the performance and quality beat which incorporates patient safety and regulation with a particular focus on the Care Quality Commission. She covered the Mid Staffordshire Foundation Trust public inquiry and the subsequent fallout, giving her an insight into the major drivers of the current health policy environment. She also covers the NHS in the south west of England and is interested in the challenges of providing healthcare in a rural environment.
Follow Sarah Calkin on
Twitter @sjcalkin
and on
Google+
Contact Info
Sarah Calkin
Senior correspondent
Ambulance services across England are looking overseas to fill gaps in their paramedic workforce as trusts grapple with vacancy rates as high as 25 per cent, HSJ research has found.

NHS England has announced a surprise £60m boost to the cancer drugs fund, bringing it up to £340m for 2015-16, even as it slashes the number of drugs available.

WORKFORCE: South Devon Healthcare Foundation Trust has appointed a new chief executive with experience of integrating care in Northern Ireland.

Health economies seeking to be at the forefront of moving to the new models of care set out in the NHS Five Year Forward View have been given six weeks to submit an expression of interest to NHS England

The impact of the government's drug pricing deal on patient access to new medicines has been thrown into confusion after a pharmaceutical company's appeal against the decision to ban routine NHS funding of one of its drugs was upheld.

After the sea change in focus on quality and safety that followed the 2013 Francis report, 2015 will be about ensuring the issue remains at the top of the list in the face of an ever more challenging financial position.

The final parameters of the new fit and proper test for NHS board members could be set in the courts, the chief inspector of hospitals has predicted

One of the largest and most ambitious bids to pool health and social care budgets has been scaled back dramatically after the plans were checked by NHS England.

The Care Quality Commission has reached an out of court settlement with its former deputy chief executive who had sued for libel

Morbidly obese patients in most of Devon will have to lose up to 5 per cent of their weight before undergoing any elective surgery, under plans confirmed by the country's largest clinical commissioning group.