Simon Stevens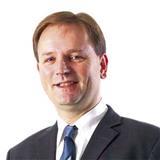 Simon Stevens is a CEO at UnitedHealth and a trustee of the Kings Fund.
Contact Info
Simon Stevens
Contributor
Health reformers should paint an inspiring vision of what progress could mean for patients and for health professionals rather than focus on the negatives that have necessitated it, says Simon Stevens.

Stop the presses for some shock news. British GPs are happy. At least relatively speaking.

Torture the statistics until they confess. That seems to be the approach of many academics, journalists and policy wonks to the ideologically loaded question: which country's healthcare system is best?