CQC launches investigation into cardiac surgery at UHB
Chief inspector of hospitals finds significant concerns over safety, effectiveness and responsiveness
The Care Quality Commission has launched an investigation into adult heart surgery at University Hospitals Birmingham Foundation Trust after an audit identified the service as a mortality outlier.
Chief inspector of hospitals Professor Sir Mike Richards has confirmed that inspectors found "significant concerns" regarding the service, particularly relating to its "safety, effectiveness and responsiveness".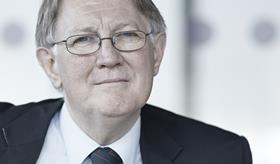 The inspection took place in December, prompted by concerns over the trust being a mortality outlier in cardiac surgery.
As a result the trust has been required to report patient safety and outcomes data to the CQC every week, and commission an external review into the issue.
UHB, the most prestigious tertiary provider in the West Midlands, is an outlier on "risk adjusted in-hospital survival rates". Data on this covering 2011-14 was published by the Society for Cardiothoracic Surgery in Great Britain and Ireland last September. UHB's survival rate was given as 95.54 per cent
It has been reported that the trust was referred to the CQC by the Hospital Quality Improvement Partnership following a disagreement over the data.
Both the external report and the investigation by the Care Quality Commission are expected to be released soon, although confirmed publication dates have not been given.
A UHB spokeswoman said the trust began a quality improvement programme before the data was published in recognition of improvements that needed to be made. Outcomes are improving and have been since before the trust was publicly identified as an outlier.
The trust also expressed concerns over the quality of the data identifying it as an outlier. The spokeswoman said the data included a cluster of deaths attributable to a surgeon who has since been dismissed, while 130 "zero mortality cases" carried out by UHB surgeons at the Priory Hospital in an NHS "waiting list initiative" were not included.
"Patient safety remains our number one priority", she said.
The trust has said the concerns are limited to adult cardiac surgery and there were no investigations ongoing into any other services.