Leaders from trusts, foundation trusts and beyond gathered in Birmingham this week for the NHS Providers 2015 conference. HSJ followed sessions by day (including the first public talk by Jim Mackey as a regulator chief) and mingled by night. Here are our main observations.
In Mackey they trust
There is hope among providers that the emergence of NHS Improvement, and erstwhile Northumbria Healthcare chief exec Jim Mackey as its first chief executive, will give birth to a new relationship between providers and "the centre".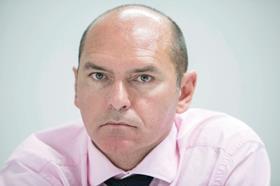 Mr Mackey has scored a few early goals for good sense (and/or, the provider sector) in championing calls for a reduced tariff efficiency factor in coming years; stability in the payment system; and trying to moderate an NHS England initiative to step up fines on providers.
His first public speech, given at the NHS Providers conference, seems to have gone down well. The host, chief executive Chris Hopson, tweeted: "V positive reaction to Jim Mackey speech @#NHSP15 - down to earth, practical, realistic, knows what's going on & tell it as it is. Hurrah!"
Shane Degaris, Hillingdon Hospitals Foundation Trust chief, who was present, commented: "I must say Jim Mackey comes across as honest, measured and supportive. Very refreshing."
No doubt Mr Mackey will capitalise on this "honeymoon phase".
Carter: More risk in straitened times
The Department of Health has been consistent in its argument that the current financial crisis will not bring a decline in service quality.
Many in the system believe this to be unrealistic, however, and provider chiefs questioned Lord Carter over whether hospitals can afford – or even recruit – the staff needed to meet some of the "gold plated" service specifications laid out by the royal colleges.
Lord Carter, who is carrying out a review of NHS efficiency, said this was outside his remit and he was in no mood to pick a fight with the royal colleges, but added: "It's a really tricky thing this specification. This is a personal view, but one gets the sense that in a period like this there's going to be more risk, and what is it reasonable to expect?"
Hunt hints on spending review
Jeremy Hunt gave little by way of firm information away on the forthcoming spending review in his speech on Tuesday morning, but he did say he believed a key outcome would be the ability to allow senior managers to take a more "strategic approach" to their service plans.
He suggested moves to bring in two, three or four year contracts and tariffs would be a part of this, which many in the audience welcomed.
The health secretary also appeared to hint that adult social care may get more financial help that it has done to date, by referring to a "trajectory where social care is protected" – although he quickly added this was a personal view.
Worrying through winter
Away from the main programme, senior delegates expressed real concern over the impact the Treasury will have on the NHS if the Department of Health breaks its spending limit and comes more firmly under the control of the exchequer's mandarins. Several expressed fears that the Treasury might seek cuts to substantive staffing levels.
There was also concern in the room about the future of commissioning. Some observed that a particularly challenging session, with NHS England's Ian Dodge among the panelists, served to reinforce concern that there may be no clear vision for development of NHS commissioning.