141 reports of "serious operational problems" over Christmas, compared to 336 in previous year
A&E diverts also down compared to 2014-15 period
Yeovil District Hospital, County Durham and Darlington, and Dartford and Gravesham Trust among strugglers
Reports of "serious operational problems" at acute hospitals more than halved over the Christmas period compared to the previous year, according to national data.
In the five weeks from the start of December, there were 141 instances in which acute trusts recorded in their daily situation reports that it had experienced serious operational problems in the last 24 hours. There were 336 reports in the same five weeks in 2014-15.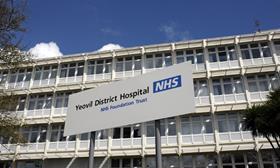 There were 89 diverts put in place by emergency departments over Christmas 2015-16, compared to 112 the year before, while the total number of accident and emergency attendances reduced by about 2.5 per cent year on year.
HSJ analysed the limited weekly data collected over winter by NHS England. The national commissioner said "comparatively mild weather" and "extensive planning" were likely to have been factors in the improvement.
Detailed performance data for the period will not be available until February. Unlike in previous years, NHS England has decided not publish weekly figures on the number of ambulances queuing, four hour waits in emergency departments, cancelled operations or delayed transfers of care.
According to the limited data, Princess Alexandra Hospital Trust, in Essex, had one of the most dramatic improvements. It reported 22 diverts over the period in 2014-15, but had none this year.
Other trusts struggled, such as County Durham and Darlington Foundation Trust, which reported 27 diverts over the five weeks.
A trust spokeswoman said: "We are seeing a continued increase in activity and are busier now then we were during the same period last year. Our staff are working incredibly hard to manage these pressures and to deliver safe, quality services to our populations."
Most diverts were between the trust's two sites, she added.
Yeovil District Hospital FT and Dartford and Gravesham Trust each had 13 reports of serious operational problems.
Susan Acott, Dartford and Gravesham chief executive, said the closure of nearby emergency services in south east London and a more houses being built in the area had led to "very high occupancy" rates.
She added: "On top of this, there are very few services for patients with dementia in our locality. We have a number of patients admitted here who we are then unable to discharge in a timely way. This again creates a high occupancy."
Yeovil District Hospital did not respond.
NHS England medical directors Sir Bruce Keogh said: "I am pleased to say that the NHS had a good Christmas period. There were fewer serious operational problems than last year, lower hospital bed occupancy rates and lower levels of illness than usually seen at this time of year.
"This was down to comparatively mild weather, extensive planning and the hard work of thousands of staff in every part of the country, every hour of every day. Many people heeded our advice to make maximum use of NHS 111, out of hours and pharmacy services, helping to keep A&E for real emergencies.
"Of course, there is a way to go with winter. As expected in the first week of January, pressures have emerged in some areas but these are being effectively managed locally. We continue to monitor the situation very closely and will support hospitals where required."