HSJ has launched a new microsite and weekly email newsletter focusing on hospital transformation.
The new service, which can be found at www.hsj.co.uk/hospitaltransformation, is designed to meet the needs of clinical leaders, chief operating officers, medical directors, nursing directors, and senior transformation managers. It will be a hub for articles about the improvement journey of English hospitals, including analysis, trends, best practice, and interviews.
HSJ aims to promote discussion and debate and provide an opportunity for peer learning that explores challenges, proposes solutions and shares experiences of success and failure.
New articles will be shared on HSJ's new Hospital Transformation newsletter, which will be sent every Wednesday. To receive the newsletter and the latest thinking, debates and best practice on hospital transformation, sign up today.
Articles available now at www.hsj.co.uk/hospitaltransformation include: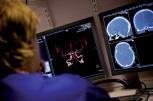 HSJ acting commissioning editor Emma Maier said: "We know our readers are pressed for time, so www.hsj.co.uk/hospitaltransformation provides focused, top quality articles that will provoke useful debate, offer new perspectives and provide support for transformation in the acute sector.
"In the coming weeks we will be showcasing great examples of transformation and change management, exploring trends and interviewing major players."
The site and newsletter are supported by MHI.