Nine sites identified as high risk for fire safety after Grenfell Tower disaster
NHS Improvement offers "intensive support" to trusts most at risk
High rise hospital buildings using external cladding understood to be causing the most concern
Fire safety tests are being carried out on external cladding used by 36 trusts to find out whether it is similar to material used on Grenfell Tower.
A statement from NHS Improvement released on Wednesday afternoon said tests are expected to be completed by early next week. The regulator said its next update would be at 3pm on 3 July.
The "category one" organisations have been identified as having cladding, although it is not yet known whether it is as dangerous as the material used on the Grenfell fire, or which has failed safety tests on other housing blocks.
Although some of the 36 will have high rise blocks, others may have cladding used on smaller buildings.
Earlier this week nine sites were identified as needing especially close attention. These were trusts which had not confirmed that recent regular fire safety checks had been undertaken.
NHS Improvement now says all trusts have now confirmed that these business as usual checks have been completed.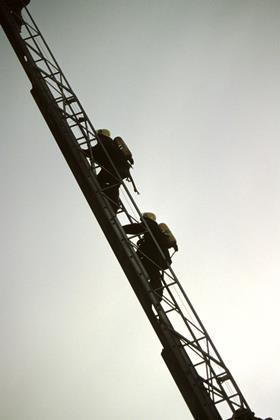 A letter NHS Improvement sent to trust chiefs on Monday evening said some providers had been prioritised, where they "appear to need more intensive support than others".
The higher risk trusts had been identified based on information provided to the regulator. Trusts were asked last week to fill out a questionnaire about the use of cladding, including which contractors had carried out the work, as well as how recently fire risk assessments had been carried out and what safety improvement works were planned or underway.
Monday's letter said: "These providers have been contacted directly to complete these inspections and, in conjunction with Home Office and fire service colleagues, we have agreed to focus fire service capacity on these areas."
Over the weekend NHSI, following instructions from health secretary Jeremy Hunt, asked all trusts to arrange for their local fire service to carry out a safety inspection in all inpatient facilities. HSJ reported that already inundated fire services had not been consulted before the request went out.
Lower risk trusts should continue to work with local fire services to organise "suitable inspections" of their wards. "In doing so, please be mindful of competing demands for local fire services resources," the letter said.
The letter, from NHSI's director of estates and facilities Simon Corben, thanked trust leaders for their "response and effort over the weekend", adding: "We are grateful for your continued effort and patience, and for the support of the fire service."
Estates teams from the Department of Health are understood to be working with NHSI to assess buildings in terms of their potential risk while trusts carry out their own audits.
HSJ has been told a risk matrix is being used to prioritise checks, based on the likelihood of a fire plus its impact, depending on the building's use such as an intensive care unit, operating theatre or hospital wards.
However, the tool does not consider safety precautions already in place, such as compartmentalisation, fire alarms and sprinkler systems to stop fire spreading.
The National Fire Chiefs Council has been working with the government and NHSI since Sunday to draw up plans to prioritise checks of NHS buildings with cladding.
Mark Hardingham, NFCC lead for protection and business safety, said: "The NFCC and fire and rescue services have been working with NHS and government colleagues over the weekend to establish a risk based approach to supporting the NHS to assess their estates that have buildings with cladding.
"This is now in place and fire services are in contact with the NHS managers who have responsibility for the fire safety and fire risk assessments for their premises.
"Fire rescue services will be prioritising their support for these visits and inspections alongside their wider work as a consequence of the Grenfell fire."
An NHSI spokeswoman said: "Following feedback from trusts regarding the capacity of some local fire services, we are now focusing our efforts on a number of trusts who appear to need more rapid and intensive support in the shorter term to complete these essential safety checks.
"All other trusts will be required to complete these safety checks as soon as possible and further information on timelines will be released to trusts in due course.
"We are continuing to support trusts as they work toward completing these checks in a short timeframe."