WORKFORCE: The finance director of the challenged Barnsley Hospital Foundation Trust has been dismissed for gross misconduct after misstating its accounts.
The trust became of aware "financial irregularities" at the end of March last year. It opened an investigation, with disciplinary action being taken against then finance director Janet Ashby in April.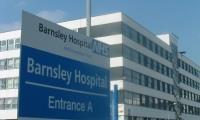 Trust chief executive Diane Wake said: "This process was robust and comprehensive and concluded with [Ms] Ashby's formal dismissal for gross misconduct, with a report on the outcomes being provided to her professional body."
Stuart Diggles was appointed as interim finance director in May.
Ms Wake added that it had been a "difficult year for Barnsley Hospital".
Monitor launched an investigation into the trust in April following concerns about its deteriorating financial position and its accident and emergency waiting times. The trust had failed to meet the four hour target for three of the previous four quarters.
It ended the 2013-14 financial year with an unplanned, unaudited deficit of £7.4m, trebling from £2.4m the previous month.
However, Ms Wake said she "could not be more pleased with the amazing turnaround" at the end of 2014.
She pointed out that the trust was £357,000 ahead of plan for 2014-15 at month seven. "Considering we began the financial year facing a deficit of circa £20m, to be able to look at closing the year with a £11.9m deficit is a testament to the sheer determination of our staff to drive and be part of the hospital's recovery."
She said the trust has also "made significant changes to our clinical and executive leadership, which is having a big impact on the organisation".
"With senior clinicians now running their own clinical business units and an almost wholly new executive team supporting their growth and development, I am confident that the hospital is both facing forward and facing a bright future," she added.