Standalone review of A&E services at Bedford and Milton Keynes hospitals merged into regional STP
Decision made between NHS England and CCGs after draft STP submitted at end of June
Bedford Hospital appeared unaware review was ending just two weeks prior to announcement
ACUTE CARE: A standalone review into reconfiguring accident and emergency services at Bedford and Milton Keynes hospitals has been scrapped in favour of merging it into the sustainability and transformation plan for the region.
The decision was jointly taken at the start of August by NHS England and the clinical commissioning groups for Bedfordshire and Milton Keynes, with apparently little warning given to the acute trusts.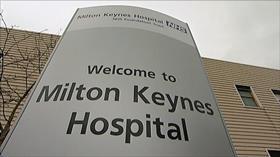 Bedford Hospital Trust finance director Damian Reid told HSJ on 21 July that discussion about A&E closures was "a bit of stretch in terms of STP plans, all the STP is looking at is how to work together". He added the two hospitals were "waiting to see what happens across the STP" before they started the process of initiating the next stage of the healthcare review. Bedford's annual report, published at the start of June, said next steps would include public consultation in late 2016 or early 2017.
Mr Reid has since clarified his position, saying that the CCGs' decision to make the review an "integral part" of the STP was "expected" and supported by the trust.
Pauline Philip, chief executive of Luton and Dunstable University Hospital Foundation Trust and lead of the Luton, Bedford and Milton Keynes STP, declined a request for an interview to clarify if and when changes were made to the draft STP. However, at the Commons health committee in mid-July NHS England chief executive, Simon Stevens said he was three-quarters of the way through reviewing STPs and some still had "further path to tread" before they could be finalised by October this year.
The healthcare review was initiated after Bedford Hospital Trust recognised in 2012 that it was unsustainable in its current form. In June, Bedfordshire and Milton Keynes CCGs recommended Bedford Hospital should continue to provide a 24/7 accident and emergency department but Milton Keynes should become a major emergency centre. They also recommended that Bedford Hospital Trust should be stripped of major services including obstetrics and the majority of its emergency surgical care as part of the local service reconfiguration. The suggestions were not ratified at committee level as the review was "paused" before the committee was due to meet.
No indication has yet been given on what will be included in the final STP related to services at these two hospitals. In a statement, Ms Philip said she would like to "take into account how solutions might be enhanced both by looking at the wider healthcare system in community, primary and mental health care provision… and by including Luton and Dunstable Hospital as a further source of support to underpin any potential changes to our local services". She added: "We are currently talking to all STP partners to ensure we get the right systems and structures in place."
Ms Philip said there is "great interest in how we will take this work forward", particularly because she was appointed by NHS England as national urgent and emergency care director in December.
Source
Information provided to HSJ
Source date
July/August 2016