Board of newly merged trust agrees to buy land next to children's hospital
First major estate acquisition since Birmingham Women's and Children's FT shelved single site plans
Charity could buy land on behalf of trust
Birmingham Women's and Children's Foundation Trust has agreed to buy a property for future expansion next to its children's hospital, with an option to use its charity's money to fund the purchase.
A full business case for the purchase of the old dental hospital from NHS Property Services was approved at a board meeting last month.
Exactly how the property will be acquired is yet to be decided. However, the trust made a late change to the purchase contract allowing the Birmingham Children's Hospital Charity to purchase the land before passing it on to the trust later.
The dental hospital would be demolished but the precise use for the land is yet to be decided.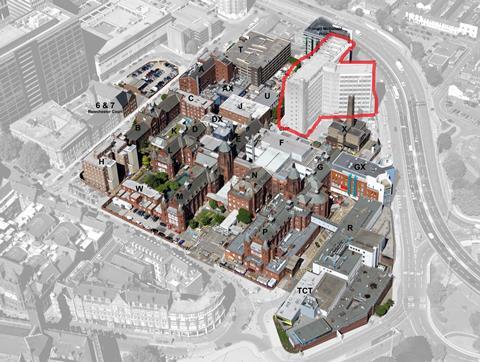 The purchase will be the newly merged trust's first major property acquisition since it shelved ambitious plans to move to a single site in Edgbaston.
HSJ understands those plans were put on hold because of difficulty securing capital funding and the April board papers show capital liquidity at the trust is "significantly below plan".
A trust spokesman said the acquisition did not alter the trust's "long term ambition" for the women's hospital and children's hospital to be located on a single site.
Instead it would give the trust the option to expand on the children's hospital site or improve the overall value of the property if the entire site was sold later, he said.
"Any new building would be subject to funding and unlikely to be developed for several years. The purchase of the site would both add value to our existing estate and offer space for potential future expansion," the spokesman added.
He said using the charity to purchase and hold property was "not something unique and takes place across the NHS". He said the circumstances are different from a recent instance in London, reported by HSJ last week, when Royal Free London FT was able to meet its financial control total for 2016-17 after selling £50m of land to its charity arm.
While the option to use charity money was still being considered, it was more likely that the trust would purchase the property outright, he said.
The papers said £6.3m will be required for the new site, not including any future buildings, but a "lack of secure routes to development elsewhere mean that the site is the best opportunity" for expansion.
In December, the then separate trusts revealed the Department of Health approved £16.1m of capital funding, but this was earmarked for improvements to the women's hospital site.
Source
Trust board papers and information provided to HSJ