Trust invites bids for £140m contract currently held by Hewlett Packard Enterprise
HSJ understands costs are higher than trust originally forecast and are driving deficit
Trust says it is "market testing" and supplier is fulfilling contract
Cannot comment on finances as "it would impact on potential bids"

Cambridge University Hospitals Foundation Trust could ditch the main IT provider of its high profile eHospital programme, which HSJ understands is making a significant contribution to its large deficit.
The prestigious teaching trust has invited bids for a range of "outsourced commodity IT services" valued at £140m – despite Hewlett Packard Enterprise's contract of the same value and for similar services not being due to expire until after 2020.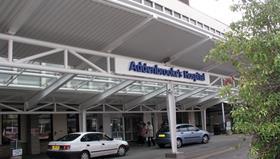 The trust said the move was part of a "market testing" exercise to drive value for money out of the programme, which has been dogged with problems since it went live in 2013.
It said the supplier was meeting its "contractual obligations" and it could not comment on financial questions because "it would impact on the potential bids and is commercially confidential".
The trust's contract notice in the Official Journal of the EU published last month invited bids for two contracts: one for infrastructure, end user computing and service desk; and one for networks and security.
Market experts told HSJ the trust could be encouraging bids from other providers in an attempt to "hold [HPE's] feet to the fire", and may yet retain the supplier, but rival IT providers were hoping to usurp it.
Much of the focus when the £200m programme formerly begun in April 2013 was on the deployment of electronic patient record system Epic, a £60m contract that had significant teething problems when it went live in October 2014.
However, the bulk of the programme involves upgrading the trust's outdated infrastructure, a role handed to HPE, at the time still part Hewlett Packard, until it was spun off last year to become separate company.
HPE's £140m contract has a wide remit including: upgrading hardware; deployment of business grade Wi-Fi; refreshing 6,750 PCs and 500 laptops; deploying 395 "workstations on wheels"; and 420 rover devices for mobile working in clinical areas.
Following the Epic deployment, Monitor said it was investigating the trust's finances in July 2015, and cited the eHospital programme as a potential area of concern.
Multiple sources have told HSJ this week that the cost of the HPE contract is exceeding the trust's original expectations, and is a significant contributor to the trust's deficit.
A senior source familiar with the issues said the entire eHospital contract was costing £30m a year more than expected. Other experts close to the situation said that figure sounded "about right". The trust declined to comment.
The trust's deficit position, bugeted at £74m earlier this year, is also contingent on it meeting a £49m cost improvement target. This is 6.7 per cent of its turnover, and the trust's 2015-16 annual report said it was "significantly above anything achieved to date, and [was] therefore stretching".
The trust's retained deficit has grown significantly since the eHospital programme started, though many other cost pressures have contributed to this. Its deficit rose by nearly 400 per cent from £16.9m to £84.3m between 2014-15 and 2015-16.
A trust spokesman said: "We are unable to comment on the costs of the original tender during the current market testing, as it would impact on the potential bids and is commercially confidential.
"Almost four years into the eHospital programme [the trust] has exponentially increased the use of its electronic patient records and seen a growing demand in the size and types of commodity IT services needed by the trust.
"As such we are market testing to ensure best value for public money to meet these needs, whilst recognising our partners, HPE, have and continue to meet their contractual obligations."
HPE said: "HPE has provided a range of essential IT services to the trust over the last three years and continues to be a strategic and valued partner. We will continue collaborating with CUH to support them in the delivery of a world class hospital."
Correction made at 12:35 on 26 October: This piece originally stated the trust had won a place on the global exemplars programme and would receive £10m to become a digital champion for the NHS. This was incorrect. It did not make the final list, which is here.
Source
Information obtained by HSJ