Hospitals rolling out large IT projects could send some patients to other trusts during "go live", chief clinical information officer suggests
Cambridge FT director admits Epic implementation threw it into "turmoil"
But he says system is now driving benefits and he wants others to learn from the trust
TECHNOLOGY: Trusts implementing large IT projects should be able to send patients to nearby hospitals to ease pressure during the "go live" period, a senior chief clinical information officer has argued.
Afzal Chaudhry from Cambridge University Hospital Foundation Trust made the suggestion during a candid presentation about its high profile and problematic implementation of the Epic patient record system.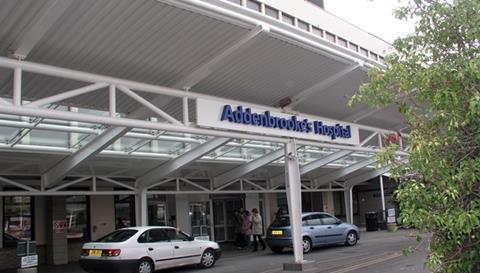 The trust went live with Epic in October 2014 in one of the most expensive NHS IT deployments in recent years.
Dr Chaudhry admitted the rollout had thrown the already embattled trust, which was placed in special measures last year, and the local health system into "turmoil".
However, he said the benefits were now being seen – particularly in terms of clinical improvements – and making the hospital's processes more efficient.
Speaking at a HIMSS executive leadership summit earlier this month, Dr Chaudhry said "smaller hospitals would have gone under" if they had tried to implement a similar deployment because they do not have the extra staff and resources to call on as a large teaching hospital has.
The consultant nephrologist, who wants others to learn the lessons from CUH's experience, said it was therefore important that trusts worked together more to support each other during large scale IT deployments.
He said if nearby hospitals had taken on "between one and two per cent" of CUH's patients during the deployment it would "have helped a lot".
He added: "West Suffolk [Foundation Trust] is going live in May. If we could have taken two per cent of their patients for a month or two that would help.
"There needs to be a slightly higher level system approach to this, because smaller hospitals… let's be honest about this, we almost drowned in this… Smaller hospitals would have gone under."
Around 15 per cent of Cambridge's patients also go to West Suffolk. Dr Chaudhry said talks were ongoing about sharing patient records between the trusts. West Suffolk will be using a Cerner patient records system.
Asked about whether he thought using Epic, the most expensive system on the market, had been the right thing to do, he underlined his satisfaction with the system, but added: "In terms of return on investment, I don't think we're a perfect example."
He defended the trust's decision to go for a "big bang" approach to the implementation, saying he would do the same again.
"The problem with the phased approach is it almost becomes perpetual turmoil but without the opportunity to start seeing that change and benefits. Having everyone supporting each other was a fantastic boost," he said.
Things he would have done differently included putting considerably more effort into post-implementation support for staff and doing more dress rehearsals.
He added: "There is a phrase now in Addenbrooke's: 'Were you here for Epic'? There is a very real Dunkirk like spirit among the people who survived it and lived to tell the tale."
Source
Presentation at HIMSS conference