Accountable care organisations are the new flavour of the month but they need to be accountable for what happens in every nook and cranny of the services provided. David Welbourn explains how they can help the NHS's future
We welcome health secretary Jeremy Hunt's repeated reference to accountable care organisations.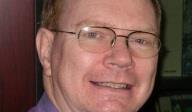 Like all good ideas in the NHS, its significant advantages will become lost if the term "ACO" becomes just another flavour of the month.
Hunt specifically challenged clinical commissioning groups to become ACOs.
In the broadest sense, this cannot be disputed - they already are ACOs.
Their constitution makes them accountable for achieving best possible value as they commission services to meet the health needs of individuals and whole populations.
Inescapable accountability
Services must achieve high quality, safe and effective outcomes that embrace all the expected standards of compassion, dignity and clinical excellence within the overall budget agreed with taxpayers.
CCGs can't escape that accountability. It is why they exist.
But, the art of commissioning is to maximise year on year improvement in quality and efficiency. Improvements don't happen without accepting the need to take properly managed risks.
'CCGs need processes and metrics in place that create confidence'
CCGs need to develop a mature approach, linking carefully focused incentives to the transfer and management of risk, encouraging ambition whilst guarding against recklessness.
And here is the rub: accountability is about confidence.
CCGs need processes and metrics in place that create confidence, while freeing providers to take well managed risks that are necessary to accelerate improvement and adoption of very best practices.
NHS England needs confidence that each CCG has a grip on the risk. Providers need confidence that no one will panic about these risks, suddenly wading in with heavy levers of micromanagement.
Real and lasting change
Frontline clinicians need to have everyone's trust and respect as they strive constantly for improved outcomes, drawing on professional curiosity to learn and personal dedication to patients.
Only these clinicians can deliver real and lasting change. We know that ownership, freedom and professional mastery lie at the heart of such creative improvement and risk taking.
Accountability is about the way in which risks, freedom, ownership, trust and respect bind individuals and organisations to the common purpose of healthier individuals and communities.
'A true ACO can only be created when providers work together under strong leadership that accepts accountability'
Yes Mr Hunt, we'd love to see ACOs flourish, where this accountability is nurtured and developed within long term relationships - grounded in meaningful and trusted metrics, and supported by effective assurance processes.
Strong governance will be the norm, with a transparent approach to well managed risk and external parties restraining themselves from intervention unless absolutely essential.
In a dynamic world where multiple commissioners and regulators trip over each other, this is no flavour of the month.
This is the serious business of ensuring every part of the system works together towards a common purpose.
A true ACO can only be created when the providers work together, under strong leadership that accepts full accountability for the way in which every part works together - alongside the commissioners that retain accountability to the community they serve.
To be more than lip service
So what will it take to develop the kind of ACO that could begin to deliver quality and efficiency step-changes required to ensure we continue meeting the high ideals of the commitments and aspirations in the NHS Constitution?
Although a CCG is perfectly placed to be part of an ACO, their legal status disbars them from fulfilling the role in any meaningful way.
'Although perfectly placed to be an ACO, CCGs' legal status disbars them from meaningfully fulfillling the role'
An ACO must take responsibility for the total package of care, preferably for a whole population or subgroup.
Currently, CCGs are legally constrained by the cap on management costs so that they simply cannot afford to resource the infrastructure that a genuine ACO needs to deploy, if accountability is going to be anything other than lip service.
An ACO needs to be accountable for what happens in every nook and cranny of the services provided.
How to be an ACO
That means holding the ring between different parts of the system.
It requires leadership that is inspiring and empowering, supported by management intelligence and tools that:
builds total confidence of what is happening where;
generates alerts when the rudder needs to be adjusted; and
includes the necessary controls to respond in a timely and effective way.
To be an ACO, it is essential to be active within the supply chain, either as one of the providers taking overall responsibility and managing the supply chain through sub-contracts, or to be a specialist integrator driving all of the contracts.
'Mr Hunt hopes for ACOs to be made up of the best strengths from the public, private and third sectors'
Yes, a CCG can and should be involved in this process, but constitutionally, their role is to ensure that the population needs are fully understood that there is adequate capacity and capability in the supply chain.
The future that Mr Hunt describes so well is not about a CCG acting in isolation. It is about a strongly managed, totally accountable relationship between the CCG acting on behalf of the community they serve, and a well developed ACO comprising a mature level of partnership working and transparent accountability across a range of providers. Ideally, it will be made up of the very best strengths from the public, private and third sectors.
Professor David Welbourn and Louise Inman are both associates at Optimity Matrix, and Jacqueline Mallender is a partner at Optimity Matrix