Close collaboration between hospitals, their brokers and insurers has proved to be beneficial for patients in the US. Britain could also learn from its mistakes and rethink its model on these lines, writes Nat Cross and Mark Riley-Pitt
Let's start with the obvious. The American healthcare system is not the envy of the world: it is expensive and wasteful.
Now for the less obvious. Some American hospitals are the envy of the world. One, Virginia Mason, cited by health secretary Jeremy Hunt as "perhaps the safest hospital in the world", is partnering with five NHS trusts in what Mr Hunt calls an "international buddying system".
'Behaviours fostered by the medical liability insurance market have improved patient safety'
And finally, the not so obvious. Behaviours fostered by the medical liability insurance market have played a major role in improving patient safety and quality standards at many US hospitals, while reducing costs.
How come?
It boils down to incentives. American hospitals have powerful financial incentives to focus on measures that will reduce their liability costs. The principal factor is not the insurance premiums charged by insurers, but the policy excess that hospitals must bear before their insurance begins to pay.
Duty of candour
This reinforces the duty of candour in dealing with patients.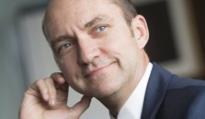 In a commercial insurance market, a lack of candour is more than regrettable; it can also be very expensive and invalidate claims. Insurers know from experience that incidents that are brushed under the carpet will likely prove far more costly to resolve than incidents that are brought to light early.
The contrast in claims resolution times between the US commercial insurance market and the current UK model is significant. The main factor is the time it takes for claims even to be reported in the UK.
According to the Department of Health's triennial review of the NHS Litigation Authority, published in July, this delay averages 2.7 years. Add this to the average resolution time for clinical claims of 1.31 years and NHS patients must wait for more than four years, on average, to obtain redress.
'Contrast in claims resolution times between US commercial insurance market and UK model is significant'
The "tail" on claims handled by commercial insurers of US hospitals is shorter than this, both on average and for the most complex claims. According to Beazley's claims database, one of the most extensive in the market, the percentage of claims incurred in 2002 that were closed within a year stood at 37 per cent; by 2012 that had risen to 48 per cent.
Claims taking over 10 years to be settled are rare and it would be inconceivable for insurers to maintain £200m in reserves – as the Litigation Authority does – against claims that occurred in 1995-96.
Early adopter
To date, no NHS trust has opted for insurance in the commercial market. But with Lockton's guidance, one, Mersey Care Trust, has undertaken a root and branch analysis of claims and incidents that is very similar to the approach that Beazley would recommend for its US hospital clients, to improve patients' experience and reduce costs.
In the words of the trust medical director David Fearnley, the result was a "complete rethink about how risk management should be organised within a complex mental health provider, leading to more effective conversations with wide range of stakeholders".
Learning from mistakes
Taking control of mistakes matters – a mindset that is encouraged when hospitals have a financial stake in the outcome. Work undertaken by the Risk Authority at Stanford has shown that taking complete control of mistakes, from incident to claim resolution, can significantly improve financial outcomes for organisations as well as their patients' experience.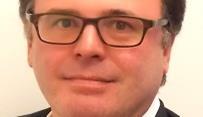 Lessons are learned quicker and costs reduced.
In the US, hospitals and their insurers stand shoulder to shoulder in resisting the more creative attempts of plaintiffs' lawyers to drive up settlement values. Equally importantly, however, hospitals also work closely with their insurers to give patients less cause to sue in the first place.
Insurance firm Beazley does this through incentive agreements tailored to the needs of hospitals. The benefits of such a partnership can be seen at MedStar Health in Maryland. For more than seven years, Beazley has worked with MedStar to drive up patient quality and safety standards and drive down claims costs.
'Hospitals work closely with insurers to give patients less cause to sue'
The results have been very encouraging, including a significant reduction in the frequency and severity of obstetric claims – typically the biggest source of claims for any insurer – due to measures funded in part by return premiums from Beazley.
Even more dramatic has been the improvement in spinal cord misdiagnosis, which accounted for more than US$35m in claims costs between 2001 and 2011. In 2012 a web based learning program was installed to help clinical staff recognise and treat spinal cord compression in the emergency room, since then no back patient at MedStar has been misdiagnosed.
The US healthcare system is far from perfect. However, in the area of risk management, close collaboration between hospitals, their brokers and insurers has had significant benefits for patients, while reducing malpractice claims costs. As Britain evolves – it would appear inexorably – into a more litigious society, this model could also benefit NHS trusts.
Nat Cross is the healthcare focus group leader at Lloyd's insurer Beazley, and Mark Riley-Pitt is senior vice president, healthcare - insurance and risk solutions, at broker Lockton