The government wants 25 per cent of procurement spending to be with small and medium sized enterprises. Mike Burrows explains how proactive leadership in Greater Manchester has seen a significant increase in local spending
For years we have heard that innovative small companies could be the salvation of a health service that, whilst demonstrably pioneering in its own right (albeit in fits and starts), is slow to adopt new processes, technologies and service solutions.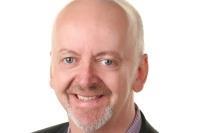 One area where the challenges are writ large is purchasing - trusts are under pressure from all angles to manage costs and explain how money is being spent, while at the same time leveraging the power of creative and flexible enterprises, and supporting the small business economy.
'One area where the challenges are writ large is purchasing'
The government's strong small business agenda was recently underpinned by the Public Contracts Regulations 2015, plus a number of new reforms recommended in the 2013 Lord Young report Growing Your Business.
These aim to provide a fair and consistent approach to procurement across all public sector agencies, and reduce the barriers that small and medium enterprises face when trying to do business with the public sector; by taking actions like:
reducing the hurdles of pre-qualification for below threshold procurements;
ensuring that payments are made promptly throughout the supply chain; and
advertising public sector tender opportunities in one place.
How do we know if these policies are succeeding?
Local spend and re-spend
The aspirational targets for central government spending with SMEs (as set by the last government) are 25 per cent of procurement spend, by value, to flow to SMEs by 2015.
In the North West, local government has demonstrated proactive leadership. Manchester City Council commissioned a local and sustainable procurement review by the Centre for Local Economic Strategies in 2009 - research that is refreshed annually. To date (2013-14 figures) it shows a 10 per cent increase in local spending (that which is within council's boundaries).
The importance of this for the local economy is reflected by the re-spend by local suppliers upon their own Manchester based suppliers and residents, which has increased from 25p in every £1 in 2009, to 48p in every £1 by 2012-13.
NHS procurement spend
Concurrent with the development of the small business agenda, academic health science networks were established by NHS England with a broad remit to drive adoption and spread of innovation across all areas of healthcare provision. One of their core objectives is the creation of wealth through the spread of new products and services, which the Greater Manchester AHSN is addressing in part with a programme of support for local SMEs.
The AHSN has set itself ambitious targets, for job creation and investment as well as procurement spending; by 2018 when its five year licence ends, it intends to be able to demonstrate there has been a 10 per cent increase in NHS procurement spend with local SMEs. To do this, it requires a baseline of current procurement spending with local SMEs, against which future measurements can be compared.
'The AHSN has provided its NHS members with invaluable insight on procurement data'
So the network commissioned North West Procurement Development to conduct a review of NHS provider procurement in its footprint (Greater Manchester, east Lancashire and east Cheshire).
In establishing this baseline, it has provided its NHS members with invaluable insight on their procurement data and performance when it comes to spend with SMEs.
Over the 2013-14 financial year, £118m was spent with SMEs headquartered within the Greater Manchester AHSN footprint, by the 16 AHSN member trusts that provided data for the research. This represents 17 per cent of their total local spend of £714m and 5 per cent of their total national spend of £2.37bn.
However, when procurement items that are typically out of the control of procurement departments - for example, drug purchases and agency costs - are removed, these figures show that the 16 AHSN trusts spent £65m with SMEs within the footprint, which is 35 per cent of the total local spend of £184m and 7 per cent of total national spend of £924m after removals.
Uses of the data
Perhaps equally interesting is what the collection of the data revealed to the trusts about the information they record and overall data quality. For the purposes of this review it was important to be able to answer the questions "Is this company an SME, and is it local?" from data extracted from the organisations' purchase order and accounts payable systems.
A significant amount of cleansing and reconciliation work was required to match up supplier names with accurate details of company address, registration and enterprise type/classification. As a result, this exercise has encouraged participating trusts to think more carefully about the data they collect on suppliers and work towards compiling a more complete record, which is essential if they wish to continue to assess their performance on supporting local SMEs.
'The review will enable tracking and monitoring of impact of raising awareness of SMEs'
The results of this review will enable the AHSN to track and monitor the impact of its efforts to raise awareness of SMEs among member trusts, and encourage more NHS spending with local SMEs. Each participating member trust received a bespoke report on their own procurement data.
This has been a useful learning exercise for them and has encouraged awareness of SMEs within procurement departments and improved understanding of the political landscape surrounding small business in the UK.
This review has provided a new insight into NHS spending and has begun to explore the role the health service can play in regional growth – all contributions to improving local wealth are important and may have the potential to positively impact local population health. Further analysis needs to be done to accurately calculate the economic effect this could have locally.
The Greater Manchester AHSN has now commissioned further work to drive the increase in spend locally, and to uprate the introduction of high quality innovations that can improve outcomes for patients and save the NHS money.
Dr Mike Burrows is managing director of Greater Manchester AHSN