Leadership is the important ingredient that will make the NHS the best healthcare service in the world, but great leaders are rare and their qualities come as naturally to them as breathing, says Yvonne Coghill
HSJ Inspirational Women 2014
As the train pulled out of Kings Cross station on the two hour journey to Leeds, I allowed my tears to fall unchecked as I looked out of the window, the Emirates stadium and Alexandra Palace passing on either side of the train in a blur.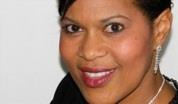 The gentleman sitting opposite me asked me if I was alright and through my tears I reassured him that I was.
It was simply that I had been told that my boss was leaving.
He seemed relieved and visibly relaxed. "Oh, that's no reason to cry, thankfully it's nothing serious," he said.
'My boss leaving was a disaster of seismic proportions'
I smiled at him, grateful for his intervention, for his kindness and caring and but told him he was wrong.
Through my tears I said: "No, for me my boss leaving is a disaster of seismic proportions."
Warts and all
When you are privileged enough to work with a good leader, you don't only know it at a cerebral level, you feel it.
It is a feeling that stays with you throughout your working day, through the weekends, when you are on annual leave and through good times and bad.
'When you are privileged enough to work with a good leader, you feel it'
You relax into the safety of knowing that they are there to support and hold you, confident in the knowledge that they will do their best to motivate, help and inspire you to be the best that you can be.
They genuinely and unconditionally like you for who you are and what you are able to bring to work, warts and all. You are able to be your true and authentic self in their presence.
A rare diamond in the rough
A lot is spoken and written about leadership these days. It is seen as an important ingredient in trying to ensure the NHS becomes the best healthcare service in the world and, by a lot of measures, it already is.
However, in the 37 years I have worked in the NHS, and the numerous managers I have worked with, in my roles as general and mental health nurse, health visitor and manager, I have only met three leaders that have made me feel this way.
'Being a good leader comes to those individuals as naturally as breathing'
I work for an organisation whose raison d'être is to develop high calibre and exceptional leaders and no doubt it does, however, my suspicion is that leaders that evoke such strong feelings of loyalty and devotion in people, are able to motivate and inspire are very rare and special - and there aren't many of them around.
Of course, you can help to develop good leaders by teaching, sharing learning and introducing people to various models, getting them to discuss the organisations' purpose and values, and by encouraging new ways of thinking and working.
But in my experience, there will always be those leaders who are unique and fantastic individuals. They come into the service already developed as wonderful people; being a good leader comes to them as naturally as breathing. Being who they are makes them great. And it is these people who we should learn from.
Live and breath their values
On reflecting on the commonalities of the individuals I know, it became clear to me why they were and are special.
The qualities they exude are those which I admire: openness, honesty, authenticity and humility.
They live their values each and everyday; with them, you get what it says on the tin and you know without a shadow of doubt that if the going gets tough they will stand behind, alongside or in front of you, and wholeheartedly give you the support you need.
When others question or dislike you, they stand up for you proudly and publicly.
'Great leaders urge you to be better and they rejoice and are delighted in your achievements'
In private, they challenge you and your thinking, giving you the space you need to develop and grow in a way that could eclipse them. This is where a lot of leaders become cautious, anxious and worried that your skills and talents will diminish them in some way and that potentially they will be seen less favourably.
The leaders I am describing become even more encouraging and supportive, urging you to be better, they rejoice and are delighted in your achievements and success and in doing so become stronger and even greater leaders.
When I was asked to write this article, I did not hesitate to accept the assignment. For me, writing about great and authentic leadership is easy. Why? Because I have seen it in action and thankfully for the last two years of my working life have experienced it.
The tears I shed on the train, and practically everywhere else since hearing of my manager's departure, are selfish tears.
I am crying for myself. For my loss. For the loss of my being in close proximity to what I know is a great leader on a daily basis and the loss to the service of someone original, someone special.
I have had the opportunity to witness and experience first hand the impact of good leadership behaviours on me and on others - leadership that naturally inspires and develops deep loyalties.
I endeavour to emulate the behaviours and espouse the values I have witnessed and experienced, and hope someday when I leave the service someone, somewhere feels the same as I do for the loss of a good leader in the NHS.
Yvonne Coghill is the senior programme lead for inclusion at the NHS Leadership Academy