Patients, staff and the public should value the rights and values in the NHS constitution and we all have a duty to make them a reality, says Ciarán Devane
I am a fan of the NHS constitution. Or more particularly, I like the fact it makes some important statements of principle that should be embedded in everything we do. One of those is that, in the NHS, patients are more than their conditions and staff are more than their jobs. Their lived experiences matter, and we should never dehumanise the care received and the care delivered.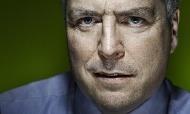 'At its simplest, the constitution is a benchmark to question and improve how we all interact when giving, or receiving, care'
Ignoring the fact that treating staff badly is wrong in itself, there is a utilitarian reason for this: we know happy staff means happy patients. Not one of the trusts whose staff reported high levels of discrimination in the NHS staff survey, reported high levels of positive patient experiences in the cancer patient experience survey. By contrast, over half of the trusts with the lowest levels of discrimination were in the top 20 per cent for patient experience.
The impact of this is easily seen in the findings of the Francis inquiry. These told a story of appalling suffering for many patients, as well as an absence of both individual and collective cultures of care. This didn't happen in a vacuum and staff were either subsumed into a culture of "tolerance towards harm" or suppressed from speaking out through fears of bullying and harassment.
Rights and values
The constitution isn't a silver bullet to instances like Mid Staffordshire – institutional failure is not so easily solved – but it shines a necessary spotlight on what rights and values are fundamental to patients and staff. It reinforces the rights of both without treading on the rights of each. At its simplest, it is a benchmark to question and improve how we all interact when giving, or receiving, care.
What the constitution is saying is that every contact counts. This means between staff and patients; among staff, who should treat each other as peers in providing care; and the public, as the NHS belongs to us all.
That is the real reason we need to treat staff, patients and the public well. If we are to have a sustainable NHS we need to use our collective intelligence, talent, and time well. We have to think and innovate our way to a new model of care and that is impossible if staff are not motivated to buy into the big changes and initiate the thousand improvements of 1 per cent that, together, add up to transformation.
Patients' insights also need to be brought into the system – individually and collectively, locally and nationally. Engage us in the debate, the decisions, the trade-offs. But be aware that we won't do that if we are grumpy.
Meeting the challenge
The challenge is to make this real in a tangible, practical way. What can we do to legitimise good care, to help staff demonstrate their quality and to create the space for dialogue?
'A premium must be placed on good patient and staff experience: it's not a privilege or luck of the draw, it is a right'
When the expert advisory group (of which I was a member) looked at strengthening the NHS constitution, it said we should make clear the behaviours that are consistent with good care. Telling staff to "just be better" is unhelpful. Better to say that when patients and staff see these behaviours, they report they are receiving, and giving, good care.
Macmillan Cancer Support shares this philosophy. We co-designed the Macmillan Values Based Standard with more than 300 patients, staff, carers and family members to provide a practical and innovative solution to improving patient and staff experience. This is based on eight moments that patients and staff said matter most to them.
Patients want staff to get these right and staff want to be empowered to deliver them; this approach empowers both equally. Staff are supported to improve the way they deliver care in these aspects of patient experience. They are enabled to practise eight behaviours that embody dignity and respect on a daily basis.
Macmillan Values Based Standard
Naming patients: "I am the expert on me"
Private communication: "My business is my business"
Communicating with more sensitivity: "I'm more than my condition"
Clinical treatment and decision making: "I'd like to understand what will happen to me"
Acknowledge me if I'm in urgent need of support: "I'd like not to be ignored"
Control over my personal space and environment: "I'd like to feel comfortable"
Managing on my own: "I don't want to feel alone in this"
Getting care right: "My concerns can be acted upon"
Meanwhile, patients and staff are enabled to co-design improvements using the standard and a feedback from, for example, the friends and family test, to make changes that improve care and save time.
Providers are implementing the Macmillan Values Based Standard across the UK, including in London, Birmingham and Scotland. Early findings have demonstrated that implementing it has led to measured improvements in patient experience.
We're pleased patient experience is becoming recognised as a priority for patients and a prerequisite for public support for system change. A premium must be placed on good patient and staff experience: it's not a privilege or luck of the draw, it is a right.
The constitution sets this out, and it's up to staff, patients and the public to put it into practice. But this has to be real and practical, not just words. Tools like the standard bridge that gap and bring the NHS constitution to the front line.
Ciarán Devane is chief executive at Macmillan Cancer Support