With the NHS as a key election battleground, parties need to give us clarity, not mere aspirations
Labour's health policy makes for an easy read – partly for the agreeable focus on integration and personalisation, and partly because of the lack of detail to digest.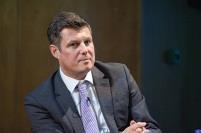 No one will disagree with the need for person centred care, delivered in the home, where possible, with more staff and an improved payment structure.
As a GP I regularly see the effect of a loss of community based teams and the system can be extremely difficult to navigate for patients and clinicians.
Implementation is key. There are many examples where clinical commissioning groups are working in partnership with local authorities to improve care, and it was noteworthy that Sir John Oldham introduced the policy with a story about a patient who had his complex needs met by a CCG led newly commissioned service.
We already have the structures and rules in place to allow integration, and the role of politicians should be that of enabling the system, rather than reinventing it when the aims remain unchanged.
More coverage and analysis of Labour's 10 year plan
Status quo
It was reassuring to hear that there will be no reorganisation, and a commitment to retain CCGs.
Local clinical leadership is essential for the modern NHS, and CCGs are already looking beyond the NHS and working with others to address wider inequalities and social needs.
'We won't be able to judge the level of reorganisation until proposals become clear'
And yet, apart from Monitor and the National Institute for Health and Care Excellence, there was barely a mention for any NHS organisation other than a reference to achieving savings by reviewing organisations, reducing bureaucracy and repealing the Health and Social Care Act 2012.
We will clearly only be able to judge the level of reorganisation when the detail behind these proposals becomes clear.
The commitment to local solutions and local timescales was welcome. We know that one size does not fit all, and that the answers lie within local communities rather than Westminster.
However, how this local autonomy fits with a need to develop single budgets, integrated care organisations and the clear indication that reform was "urgent" for the NHS is unclear.
Culture shift
Labour must resist the urge to dictate and mandate. There is an opportunity to develop existing structures, clarify responsibilities and enable local innovation.
Health and wellbeing boards, for example, represent a clear opportunity to promote integrated commissioning, yet they are hugely variable in maturity, approach and structure.
'The NHS doesn't need a commissioning approach that is mainly social or clinical, but a genuine partnership between the two'
They are not ready to hold single budgets, and it be wrong to assume they are the appropriate structures to commission complex health services.
The NHS does not need a commissioning approach that is mainly social or clinical, but a genuine partnership between the two.
Enabling the existing organisations to plan together, with appropriate and equal two way challenge, is the only way to improve both clinical and social services for patients.
Be clear
The NHS lacks an effective workforce plan, and the commitment to increase staffing levels is essential for any party. It is also vital that politicians are clear about funding priorities and methods, as well as clear timelines for both.
As a commissioner, the need for improved staffing levels is evident, but there is also a need for clear recruitment and training strategies and trajectories. The NHS has a long history of poor workforce planning and we cannot build new models of care for the future without a clear understanding of future staffing levels.
'All political parties backed the forward view at the time, and we should now review their policies against those priorities'
The NHS relies upon effective social services, and although this was recognised there was little commitment to address social care funding specifically. Combining two budgets does not, in itself, address any shortfall and more detail is needed on how social care will be funded.
At the end of 2014 the NHS set out its own vision for the future, free from political ideology and with a strong focus on prevention, models of care and the need for increased funding.
In particular, there was a call for no further reorganisation and a commitment to clinical commissioning. All political parties backed the NHS Five Year Forward View at the time, and we should now review their policies against those priorities.
If the NHS is the most important issue for the electorate, and the forward view was widely accepted, then all parties should provide clarity, rather than aspirations.
The role for politicians is to be clear about national funding, establish outcomes for public services and enable success. Themes and aspirations are fine, but more detail is needed.
Steve Kell is a GP, chair of Bassetlaw Clinical Commissioning Group and co-chair of NHS Clinical Commissioners