The findings of a survey of the professional finance community working at the coalface of the NHS point to a number of issues that need addressing, writes Paul Briddock
To mark the first anniversary of the reorganisation of the NHS in England, the Healthcare Financial Management Association released the results of its national finance staff attitudes survey.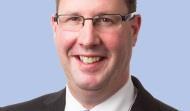 'Finance staff numbers have fallen in absolute terms by 4 per cent'
Our aim was to temperature check the professional finance community we represent, who are working at the coalface of the NHS in a period of unprecedented change and financial pressure.
We polled more than 900 people on a broad range of issues – from job satisfaction and internal morale, to how they felt the general public perceived them. The results are telling, particularly as they are captured from those staff in post at the start of the new NHS structure.
While some of the findings might be predictable, given the financial and management pressures the service is under, others are more surprising and point to issues that should be addressed by the sector as a whole.
Falling job numbers
To put the survey and its findings into context, since 2011, there have of course been significant structural changes facing healthcare finance professionals. These include the abolition of strategic health authorities and primary care trusts and the creation of NHS England and clinical commissioning groups. This has meant that even with changes in scope, finance staff numbers have fallen in absolute terms by 4 per cent – and if staff in CCGs, commissioning support units and NHS England area and regional teams are compared with previous staff levels in PCTs (the closest meaningful comparison) this figure rises to 11 per cent.
'One finance manager even admitted it was "tricky" to tell a stranger where they worked'
Not only does this increase the pressure on dwindling teams, it also might explain why there appears to be widespread uncertainty among staff around job security, despite one third having worked for their entire career in the NHS. Two thirds of those respondents who want to stay in the NHS feel insecure about their future position with the organisation.
Job satisfaction
But despite uncertainty, difficult working conditions and job cuts, our findings showed that healthcare finance professionals in the main have high levels of job satisfaction. When asked to rate this on a scale of 1 to 10, the mean score was 6.8, increasing with seniority. There were a number of factors which keep staff morale strong; respondents claim there are still many opportunities within the NHS for them to take on new roles and challenges. About 80 per cent wish to continue to work in the NHS and 63 per cent expect to see out their careers within the service.
Poignantly, most questioned were motivated to stay due to public sector values (70 per cent) or "the opportunity to improve services for patients" (60 per cent), demonstrating that financial staff, despite much public opinion, are as committed to public service aims as the clinicians they employ.
Wider recognition
Which brings us to one of the most surprising results of the survey – a stark disconnect between how finance staff believe their role is valued by management and how their contribution is recognised among the public, patients and clinicians.
While 89 per cent feel highly valued by their line managers and a further 69 per cent by their boards, 39 per cent do not feel clinicians appreciate the contribution they make. More worryingly, beyond the hospital doors, only 30 per cent of finance staff felt valued by their national government health department, falling to 18 per cent for patients and only 17 per cent by the public. One finance manager even admitted it was "tricky" to tell a stranger where they worked, and this in part was exacerbated by media pillorying of "managers" within the NHS.
A fit for the future NHS
While it is of course disappointing staff still do not feel sufficiently valued by the public, given the critical role that the finance function delivers for the NHS, we must address the issue of value by our clinical colleagues.
The focus for every individual, regardless of role, working within the NHS is the patient: ensuring care is of the highest standard possible while getting maximum value out of every pound.
'Clearly there is work to be done to educate clinicians, patients and the wider public about the vital role the finance function plays'
The HFMA believe that to provide better patient care while building a sustainable NHS requires closer collaboration between finance and clinical colleagues in order to understand existing variation in clinical practice and costs, and to identify opportunities and innovations.
Our organisation exists to improve financial management and knowledge amongst non-clinicians and clinicians. However, it's equally important that finance staff's knowledge of the clinical side of the business is continually improved.
Clearly there is work to be done to educate clinicians, patients and the wider public about the vital role a focused and high quality finance function plays in improving healthcare while making the most effective use of resources.
We all have a crucial role to play in making clinically led transformation happen. But we will only ever achieve a fit for the future NHS as a team, with clinicians and healthcare financial professionals working together.
Paul Briddock is policy and technical director at the Healthcare Financial Management Association