The debate is underway over where the extra £2bn funding for the NHS is going to come from but the chancellor's headline rabbits can't disguise that tax receipts are way down, writes Michael White
By the time Jeremy Hunt got to make yesterday's announcement on the NHS's extra £2bn from George Osborne's pre-election pot, the 70 or so backbenchers still in the Commons looked pretty exhausted.
Though the chancellor isn't actually due to unveil his autumn statement until Wednesday, transport secretary Patrick McLoughlin had already spent an hour unwrapping his own Christmas present.
'All sides deplore "spin" but they all do it'
Road schemes are as locally contentious as hospital dramas.
All sides deplore "spin" but they all do it – so did the ancient Greeks.
Ministers will get three days of mostly positives headlines before Mr Osborne gets to his feet – though he did use Andrew Marr's platform on BBC to call it a "down payment" on the extra £8bn (in after inflation terms), for which NHS chief executive Simon Stevens's NHS Five Year Forward View calls.
Quibbling about the where
Deft Mr Stevens (after his three negotiating trips to Number 11 in a single week) obliged with a warm welcome like a well rehearsed partner on Strictly Come Dancing.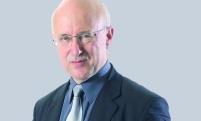 Jeremy Hunt deserves some credit too, but a wise man is always happy to share it.
There was quibbling (there always is) about where the new(ish) money comes from and where it will be deployed.
Some £750m is "non-frontline" funds from elsewhere in the health budget.
Some will come from cuts in other already bleeding departments, a burden which the Lib Dems and Labour increasingly worry about. Some cash is fines imposed on cheating banks. Good.
It will go to what Labour's Andy Burnham fiercely dismissed as "patching up" stretched hospital and primary care services in all four UK health systems as winter descends.
'Some money will come from cuts in already bleeding departments'
The press is awash with accident and emergency crises, elderly bed blockers, understaffed stroke units, and that Devon teenager held overnight in a cell because there was no mental health bed available.
Several MPs had similar stories. And there are 1 million more over-65s (I am one) since 2010, Mr Hunt reminded MPs in what sounded like a determinedly calm performance.
Long term view
I always prefer to sound naïve rather than cynical (National Health Action Party supporters constantly upbraid me for culpable ignorance), so I admit to being impressed with the health secretary tone in last week's HSJ interview.
There are limits to the efficacy of patient choice and markets, he correctly conceded. He wants the health job "to be my life's work" (well, at least until 2017 if the Tories survive). If he means it – I think he might – he's not the first outsider to be smitten by the challenges of Bevan's baby.
'George Osborne's headline rabbits can't disguise that tax receipts are way down'
That long term view chimes with the section of his Commons statement in which he promised that ministers "in collaboration with NHS England will give local authorities and [clinical commissioning groups] indicative multiyear budgets as soon as possible after the next spending review" in tandem with a modernised multiyear tariff from Monitor and better year of care funding packages.
It's what Hunt tried to do in his time at the culture ministry: provide a stable environment in which to plan.
It's now part of his four priorities:
new models of care to deal with the old;
better and faster innovation;
his own distinctive stress on patient dignity and compassion; and
(top of the list) a recovering economy in which a better NHS is affordable.
Labour MPs were noisily scornful about this – Ben Bradshaw held his head in his hands – because Osborne's headline rabbits can't disguise that tax receipts are way down and borrowing is still double his 2010 "Plan A" target.
If he wins in May, he threatens more Plan A austerity, a fresh squeeze on benefits and public services that would impact adversely on the NHS, ringfenced or not.
Michael White writes about politics for The Guardian