Endless upheavals in commissioning have distracted from the fact that very little has changed in the NHS provider landscape, but the Dalton review could change this, writes Matt Tee
Change is talked about so much in the NHS it is sometimes hard to recognise where it has and hasn't actually taken place. Endless upheavals in commissioning have taken our attention away from the fact that, the mental health sector aside, very little has moved on in the NHS provider landscape. But this might be set to change, triggered by the review led by Sir David Dalton.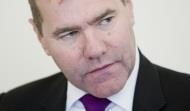 'Some trusts are no doubt committed to a plan for achieving FT status, but others will realistically never make it'
I chaired a roundtable this morning that brought our members together to discuss the future for providers. As ever, I was struck by the ability of the NHS to generate good ideas and the confidence our members have in getting on with transforming services when given the local freedom to do so.
Fortunately, the team supporting Sir David in his review of acute providers also attended the meeting, so were able to observe this first hand.
Pipe dreams
A white elephant seemed to lurk in the background though, which was the foundation trust pipeline. April 2014 was originally planned to be the point in which the route to FT status would be closed, yet all belief in "drop dead" dates has long been abandoned. In the last five years, 32 NHS trusts have been authorised but only four of those took place in the last two years. The pipeline is well and truly blocked.
Just under 100 NHS trusts remain, but don't be mistaken in thinking they're all small, district general hospitals. A number of them are the biggest providers in the country and see hundreds of thousands of patients each year. In fact, more than half of the top 20 hospital providers based on activity are NHS trusts. The pipeline includes a variety of big ambulance, mental health and community providers as well.
Some trusts are no doubt committed to a plan for achieving FT status and this will continue to be their aim, but others will realistically never make it. Many of these trusts are stuck in the prereferral review stage not sure how they will progress.
Current FT pipeline status
| | | | | | |
| --- | --- | --- | --- | --- | --- |
| | Acute | MH | Ambulance | Community | Total |
| With Monitor for assessment | 4 | 5 | 1 | 6 | 16 |
| With TDA for assessment | 6 | 3 | 0 | 3 | 12 |
| With TDA for prereferral review | 38 | 7 | 4 | 10 | 59 |
| Will not be a standalone FT | 9 | 1 | 0 | 1 | 11 |
| Total | 57 | 16 | 5 | 20 | 98 |
Source: Monitor
At the NHS Confederation we are clear that something needs to be done about this now. Five-year plans are being developed across the country, yet some local health economies are unsure of the future form for providers. A new strategy is needed to establish sustainability across the provider landscape and beyond.
Unlocking innovation
Part of this strategy should look to encourage providers to be innovative about the way they deliver care and how they want to govern themselves in order to do so. NHS trusts offer fertile ground for testing exciting ideas that develop new ways of working, but to do so we will need to be open minded. Some of the ideas being considered will no doubt come from beyond health care, in other public sectors such as schools, or even from outside, like the much vaunted John Lewis model.
'It's ironic that we use the word "trust" to describe an NHS provider, yet in reality more faith is needed in their ability'
Fortunately, the Dalton review seems to be thinking along these lines and others have started to describe what different models might look like. The King's Fund and the Foundation Trust Network recently highlighted some of the models to consider, which included buddying arrangements, franchises and hospital chains.
One big problem however is money. It is customary to end many good ideas in the NHS with a reality check about the state of the public finances. Innovation requires experimentation and this means acknowledging the risk that sometimes it might not work as well as hoped.
This type of experimentation can, by its very nature, be inefficient and appear out of step with an NHS that, despite popular belief, is one of the most efficient systems in the world. To unlock innovation, we need the NHS to take measured risks and try new ideas. The Dalton review could very well set the agenda in this regard, but on its own it probably won't be enough to give the health service the space and flexibility to do so.
New culture
That's why we are calling for a transformation fund which, while not exclusively for NHS trusts, could offer a mechanism to fund many of these innovations. This fund would absolutely not be a "business as usual" fund, rather it would target local systems looking for investment in change to deliver greater benefits overall.
Efficiency will always be central to delivering value for money in public services, but it is focused on finding way to reduce costs while delivering the same output. Funding innovation alongside this would be an attempt to realise new and improved outcomes altogether.
Alongside these new ideas and this new resource will need to be a new regulatory culture that supports and empowers organisations to be the best they can be and keeps the NHS at the cutting edge of delivering health care.
It's ironic that we use the word "trust" to describe an NHS provider, yet in reality more faith is needed in their ability to get on with the business of delivering change.
Matt Tee is chief operating officer at the NHS Confederation