Self-referral - the longest running pilot scheme in the NHS - has many benefits to patient care, waiting times and capacity. With GPs under enormous pressure, the time to implement it is surely now, says Karen Middleton
Self-referral to physiotherapy has been available to the NHS since 1978 but patients in many areas must still see their GP before accessing treatment.
This is despite it being proven to create capacity, cut waiting times and save money.
However, with primary care under enormous pressure and seeking new models of care that are built around the needs of patients, it feels like an idea whose time has come.
'Patient in many areas must still see their GP before accessing physiotherapy'
Readers in Scotland will know that already - self-referral is fully available in 86 per cent of health boards and partially so in the remainder.
It is also available in two-thirds of health boards in Wales, but just 31 per cent of clinical commissioning groups in England confirmed they offered it in response to a freedom of information request we submitted.
In Northern Ireland, there is one pilot scheme that is about to recommence.
Make contact
It's time for England and Northern Ireland to catch up because the potential benefits, both for patients and the NHS, are enormous.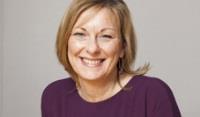 Up to 30 per cent of patients seeking a GP consultation each year do so with a musculoskeletal complaint, such as back or neck pain.
This equates to more than 100 million appointments that could be freed up in England alone if patients were given the choice of a physiotherapist as their first point of contact.
When other conditions, such as frailty and women's health, are taken into consideration, this number increases further still.
With that additional capacity comes significant savings.
'With additional capacity comes significant savings'
When self-referral was adopted as a quality, innovation, productivity and prevention approved pathway in 2012, health economist modelling showed it cut costs by £33 per patient, which equates to a saving of up to a quarter.
There are also associated savings through fewer ordered tests and lower levels of prescribing.
Self-referral special
But the critical point with self-referral is the vast improvement it offers for patient care.
Self-referral helps prevent acute problems from becoming chronic and reduces long term pain and disability.
It cuts sickness absence - patients who self-refer are half as likely to be off for more than a month - and it is important for supporting the independence of the growing numbers of people living with a long term condition.
It cuts waiting times, reduces DNA rates and improves patient satisfaction.
It can also be implemented in a number of different ways.
In West Wakefield, physiotherapists are working alongside GPs in a number of surgeries. A trial along these lines in Nottingham has just been expanded to cover 50 practices.
'It cuts waiting times, reduces DNA rates and improves patient satisfaction'
In both areas, significant GP time is being saved.
Telephone triage has been central to the success of self-referral in Scotland and when NHS Tayside trialled assessments in that way for patients diverted from the national NHS 24 helpline, it halved waiting times and saved an estimated 182 working days for the service in six months.
People self-referring in Torbay call a hotline and are offered a full assessment within 72 hours.
Introducing this service saw waiting times cut from 10 weeks to less than three days for more than 90 per cent of patients.
Abertawe Bro Morgannwg University Health Board runs a drop-in clinic for two hours each weekday morning, cutting the number of follow-up appointments needed.
The list could go on, all with similar themes: time saved, costs cut and outcomes for patients improved through faster access to the advice and treatment they need.
The arguments
A regular argument we encounter is that self-referral will lead to an overwhelming increase in referrals.
It's true that many physiotherapy departments are under enormous pressure against a backdrop of budget cuts and increased demand.
However, the research shows that if sufficient resources are in place self-referral will not increase referral rates.
'The low levels of complaints illustrates their high levels of professionalism'
Indeed, self-referrers are shown to need fewer appointments, because problems are caught earlier, so demand can actually drop.
Less common, but still raised occasionally, are concerns around safety.
Physiotherapists complete extensive training to identify red flags - serious pathology - and will refer any patients they have concerns over to a medical specialist.
The low levels of complaints to the Health and Care Professions Council also illustrate their high levels of professionalism.
Besides which, it has been the primary route into private treatment for decades.
Rise to the challenge
So it is a safe model of care and it is one that is ready and available to help primary care meet some of its most pressing challenges.
'Self-referral is the longest running pilot scheme in the NHS'
Rolling it out would be entirely consistent with the NHS Five Year Forward View's vision of multispeciality providers in primary care and would also give patients in England and Northern Ireland parity of access with those in Scotland and most of Wales, along with people who pay for private treatment.
When GPs are under such enormous pressure, when patients are waiting longer for an appointment, when budgets are becoming ever tighter, the time for self-referral is surely now.
Otherwise the longest running pilot scheme in the NHS will remain just that.
Professor Karen Middleton is chief executive of the Chartered Society of Physiotherapy