The good old days never existed and the idea of consensus across the NHS in decades past is laughable, says pre-Griffiths manager Stephen Thornton
On the day I retired from the Health Foundation in September last year, bringing to an end a career in healthcare management of some 35 years, a young member of staff approached me with a question. It was an apparently simple enquiry, made over a glass of leaving party wine: "How different was it in the NHS when you started?"
I wish I had been clever enough to have paraphrased LP Hartley'sThe Go-Between and responded: "The NHS of the past was a foreign country: we did things differently there."
'My impeccable socialist principles were compromised at a stroke as I watched striking porter staff picketing the front gate of the hospital and turning ambulances away'
On reflection, I realise this pithy response would not have sufficed. Much of the debate about the current state of the NHS is couched in terms of an implied consensus about its past. There is talk of the "good old days" – a time when there was certainty and clear authority, when doctor knew best and matron oversaw her charges with a rod of iron. Nurses had time to care and the GP could be at your bedside any time of the day or night.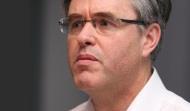 Perhaps my young colleague had previously heard this version of the past. But when she asked me what it was really like to be a part of the management of the NHS all those years ago, I shared a very different view.
All you need to know by way of context is that, in 1979, I was recruited to join the NHS National Administrative Training Scheme. This was the "fast track" graduate entry programme for what today is known as NHS management and, from that privileged vantage point, I spent the first two years of my career observing healthcare delivery in every setting in greater Manchester.
Management vacuum
I started work months before the winter of discontent of 1979-80. Trade unions ruled the roost, management was supine and corruption rife. There were parts of the service where promotion as an administrator was unlikely unless you were a Freemason. My impeccable socialist principles were compromised at a stroke as I watched striking porter staff picketing the front gate of the hospital and turning ambulances away.
The reality is that there was no real management of the NHS in those days. Resources were allocated largely in response to the size of the deficit in the previous year, rather than on the basis of need on an allocation formula.
Off the back of an ill-fated report from McKinsey, the government introduced "consensus management". This was a baffling and massively over-complex set of administrative arrangements whereby at each of three levels of the service – hospital, district and area – medical, nursing and administrative functional heads were expected to reach agreement by consensus. Each party had the negative power to walk away; none the right to impose a solution on the others.
'I spent an instructive few months working in a large office block known colloquially as the "Lazy S"'
Come a failure to agree at hospital level, the matter was passed to the district tier, and should they not agree, to the area tier. At each level were heads for every conceivable function, so there were not only district and area nursing officers, but catering officers, works officers, chaplains and so on.
Breath of fresh air
It was a recipe for all talk and no action. It prevented any kind of concerted management action in the face of trade union militancy and the need for major service change. The subsequent Griffiths report and Thatcher's backing for the introduction of general management into the service came as a much-needed breath of fresh air, blowing away this institutional inertia.
I spent an instructive few months working at the then fourth tier of the service, the regional health authority. Here, some 2,400 people were employed in a large office block known colloquially as the "Lazy S", on the slope leading up to Manchester Piccadilly station. It was a classic direct labour organisation. Whatever needed doing, a member of staff was directly employed to do it.
'I was subjected to the rigours of 1970s office life: the tea trolley at 10.30am and 3pm'
So we had our own solicitors, quantity surveyors and architects but, of course, there was not a computer in sight. Here, I was subjected to the rigours of 1970s office life: the tea trolley at 10.30am and 3pm, dictating over the telephone to a typing pool and learning all the proper forms of address.
Each letter I drafted had to be checked over by my head of section and, on occasion, by the head of the unit I was in. She sat facing us on a raised platform. Talking was actively discouraged. Suggesting new and better ways of doing anything would have been unthinkable.
Patients as fodder
Meanwhile, the prevailing medical culture I encountered at the time was one which, beneath a deeply patronising bedside manner, regarded patients simply as 'clinical material' on which junior doctors could learn their trade and consultants build their reputations.
"I've never done one of these before but let's have a go," said the surgical registrar one night in a hospital, where I was the junior on-call administrator.
On the wards, it is true that the pace of life was slower than it is today. I spent a couple of months doing a nursing assistant's job on a long-stay geriatric ward and still remember the long conversations with the patients – and the all-pervading smell of tea and toast.
That said, no active rehabilitation or medical intervention was offered and pressure sores were simply regarded as inevitable. For all our present day criticism of the residential care sector, at least a care home is a home. Back then, so many older people found themselves living on traditional Nightingale wards – sometimes for years – and subjected to a monotonous regime of lights on at 7am and lights out at 9pm.
GP free-for-all
If the hospital service was barely managed, primary care was completely untouched. GPs were independent contractors. They worked to a single national contract overseen locally by administrative bodies dominated by local medical committees comprising GPs themselves.
Early attempts had been made to consolidate the many single-handed practices into larger groups, but there were many examples of half-empty NHS-built health centres, into which GPs had refused to move.
'Our role here is to massage ideas up and down until they are ready to put before a minister for his approval as policy'
The variation in the quality of delivery of primary care was enormous. Single-handed practitioners operating from sub-standard lock-up surgeries stood alongside pioneering practices offering an increasing range of services and beginning to engage their patients in decisions about practice policy.
The perverse incentives of the national contract of the day were such that the GPs who offered the fewest services were often those whose net pay was the highest. It was a free-for all. Meanwhile, petty corruption was rife. Almost all GP meetings were sponsored by drug companies and gifts and hospitality were offered liberally.
What of the Department of Health? Well, one of the privileges of being a trainee was that we got to spend two weeks there. "We don't have anything to do with the actual running of the service," I recall one very senior civil servant telling me. "No, our role here is to massage ideas up and down until they are ready to put before a minister for his approval as policy."
It was clear that the role of the department in those days was simply to set the national context within which the service ran itself.
Regional power
If there was a locus of power as we might understand it today, it was at the regions – they had huge staff budgets, responsibility for all capital spending decisions, and employed all consultant medical staff other than those in the relatively small number of teaching hospitals.
Often the only formal connections between the department and the running of the service were the regional liaison officers, the relatively junior-grade civil servants who attended each regional health authority meeting.
In sharing these experiences, I do not mean to suggest that the NHS of today is perfect. It is not, and we have many changes to make. Yet clear management is in place, our care processes are safer and more transparent, and patients and families are more engaged in decisions about care and treatment.
There are legitimate questions to be raised about the future of NHS leadership. But in answering those questions, my view is that we need to find methods and approaches that fit the moment – not hark back to a past that never existed.
Stephen Thornton is deputy chair of Monitor and vice chair of the Eastern Academic Health Science Network. Until his retirement late last year, he was also chief executive of the Health Foundation
Introducing HSJ's Griffiths report for the next generation
1

2

3

4

5

Currently reading

Stephen Thornton: The NHS of the past was a foreign country