There is evidence that the NHS is not learning from preventable errors. While there are some patient safety initiatives actively supporting a cultural change, unless we listen to the experiences of families in a timely way, we won't learn, writes James Titcombe and Murray Anderson-Wallace
When avoidable mistakes or failures lead to the most tragic consequences - the preventable death of a child or loved one - most would agree that learning lessons to prevent future recurrence must be the primary focus of any response.
'There's strong evidence that learning from preventable errors is often limited or non-existent'
However, there is very strong evidence to suggest that in the NHS, preventable errors are sometimes repeated, suggesting that learning is often limited or non-existent.
There are multiple sources of evidence that support this view.
Close to home, in 2013 NHS Cumbria published a confidential inquiry into perinatal and maternal deaths across the county covering the whole of 2010.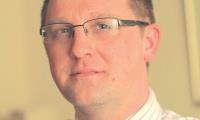 The report looked at 60 cases and identified that of these, 20 had at least one major avoidable factor that more likely than not caused the death.
The report said: "Of the 20 cases identified with at least one major avoidable factor, only one was reported as a serious untoward incident.
"The expert panel assessed the single SUI report submitted, finding it to be inadequate and lacking in content and detail on the lessons to be learnt from the case. They found the action plan to be deficient and the audit proposal poor."
The damage caused by denial
This is also supported by individual cases that, through our respective professional roles, we come across with alarmingly frequency.
Only last week we met a family that lost a baby in tragic circumstances and experienced the trust facing denial of any responsibility for what happened, only to eventually persuade a coroner to open an inquest some three years later which confirmed serious failures and major avoidable factors.
Peter Walsh, chief executive of the patient safety charity Action Against Medical Accidents, said: "Far too often we are seeing examples of failures to investigate, inadequate investigations or failure to involve patients/families in investigations.
'It's impossible to overstate the damage and distress defensive responses cause families'
"The new duty of candour and the updated 'serious incident framework' being developed by NHS England will help, but these need to be backed up with a radical change of approach and improved quality of investigations. It will mean investing in the right kinds of staff."
As well as the risk to other patients caused by such failure to learn lessons, it is impossible to overstate the damage and distress such defensive responses cause to families.
The reasons for this failure to learn are complex but based on our personal and professional experiences; there are two key areas of "architecture" which need urgent attention.
Errors can be source of learning
First, significant improvements are needed in the quality of response to families and staff who are affected by avoidable errors.
Not only do families deserve honest answers and active support to help them come to terms with their loss, but high quality supportive disclosures can be a very rich source of learning.
Families often have insights and observations into the gaps in care and the nuances of communication that often play a crucial, but sometimes invisible, role in the development of avoidable errors.
Second, the NHS must be clear about what the system response to serious incidents should be.
'Families often have insights into the gaps in care'
There must be a responsibility to identify and investigate all serious incidents to a high standard. If lessons that have not already been identified by the trust's investigatory process, then emerge from a coroner's inquest, this should be viewed as a serious failure.
The investigations framework for serious incidents should also be viewed as separate from the NHS complaints process. If a complaint is the trigger for the identification and investigation of a serious incident, surely this is also a serious failure of the system.
Gaps and perverse incentives remain
A civil legal claim should never be seen as a substitute or reason for an organisation not to carry out an incident investigation.
Yet there are still significant gaps and perverse incentives within the NHS investigations architecture that need to be urgently addressed:
The quality of local investigations is inconsistent. There is a lack of standardised methodology, training, resources and application of human factors science, independence and audit.
Too often the organisations response is defensive. At a time when bereaved families need support, counselling, reassurance and honest answers, they are often faced with closed and legalistic hostility.
Is there a danger in the NHS Litigation Authority incentivising this defensiveness by failing to account for the quality of incident investigations and learning when setting premiums?
An ineffective appeals process for families dissatisfied with a trust's response to serious untoward incidents. Families in this position find their only option is to go through the NHS complaints system. This can be exhausted without providing the answers that only a proper investigation can achieve.
Kathryn Murphy, chief executive of the Patients Association, said: "Our experience of working closely with families affected by serious failures in healthcare provides clear evidence that many investigations are inadequate and fail the families concerned.
"With no support and nowhere to turn, those same families are often left devastated. The [Parliamentary and Health Service Ombudsman] - who should be the people who have the power to influence and change the complaints system - appear unable to do so, and in our experience many families are badly let down as a consequence."
We can't settle for this
A number of very constructive patient safety initiatives are now actively supporting cultural change within the NHS.
'Failure to learn from avoidable harm is something we should no longer accept'
However, unless timely, expert and independent investigations into the most serious kinds of failure become the norm, the efforts of these important developments will be limited.
While human beings will always be vulnerable to error; the failure to learn from serious avoidable harm is surely something we should no longer be prepared to accept.
James Titcombe is national adviser on safety for the Care Quality Commission and the father of Joshua, who died as a result of preventable errors during his care in 2008; and Murray Anderson-Wallace is a specialist in healthcare communications and an independent producer. He is executive producer of Patient Stories, a series of films that aim to provoke debate about key issues of quality and safety in healthcare