There is a dawning recognition that trying to run harder in the existing model won't work anymore. The new programme for the next Parliament acknowledges this and outlines the ways to ensure the NHS is strengthened in the future, says Chris Hopson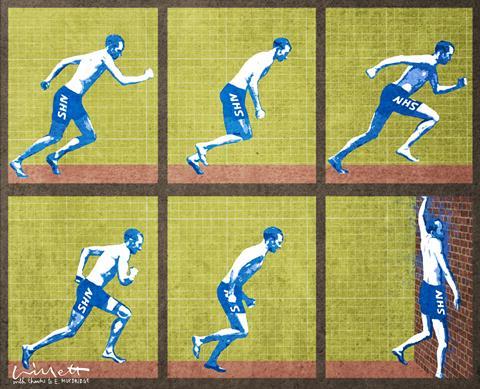 It would be easy to be pessimistic about the current challenges facing the NHS. Unhelpful, but easy.
We face the deepest and longest financial squeeze in the NHS's 65 year history.
Demand for care is rapidly increasing, the product of an older population with much more complex needs. We have a provider sector with a defining characteristic rapidly becoming its fragility as it consistently runs at capacity levels that our continental cousins would never contemplate.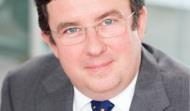 'We face the deepest and longest financial squeeze in the NHS's 65 year history'
A system where the margins between success and failure are wafer thin and where a single local nursing home closing due to a poor Care Quality Commission inspection report can make the difference between meeting performance targets or not.
A fragmented and increasingly interventionist regulatory regime that's taking us back to centrally driven micromanagement.
And an NHS system culture that seems all too willing to point the finger and all too unwilling to provide the support when providers miss a target, record a mortality outlier or get a poor rating in a CQC inspection.
Despite all this trouble and turmoil, providers continue to treat a million patients every 36 hours delivering - notwithstanding some examples of appalling care - satisfaction levels that would be the envy of most of the commercial world.
Ditch defunct solutions
Fortunately we've also seen a dawning recognition that trying to run harder in the existing model simply won't work anymore.
That raising the tariff efficiency factor by another 4 per cent and expecting providers to take all the financial risk, or allowing provider deficits to balloon and trying to cover them through central support, are no longer sustainable.
'The NHS has to transform with a strong consensus on what that should look like'
That pretending you can solve fundamental underlying structural issues by sacking the local provider chief executive or focussing on the performance of individual institutions rather than the wider local system, are no longer viable strategies.
In short, we have to stop trying to meet 21st century health needs through a 20th century specialist medical model focussed on acute interventions delivered through a highly fragmented health and social care system.
As the NHS Five Year Forward View sets out, the NHS has to transform, with a strong consensus on what that transformation should look like, including:
getting serious about prevention;
empowering patients to manage their own health, wellbeing and long term conditions;
moving to new ways of delivering care that eliminate the artificial boundaries between primary and secondary care, physical and mental health, and health and social care; and
modernising the workforce, exploiting the information revolution and accelerating innovation.
The three transformers
Our new programme for the next Parliament outlines three things that are fundamental to drive this transformation.
The first is that it is the provider sector that will catalyse, drive and enable this transformation.
NHS care is largely commissioned and delivered through 240 different provider trusts, 211 clinical commissioning groups and tens of thousands of GPs. And if we want to deliver transformational change we have to accept that change can only be driven at this local level.
In the places where that transformational change is beginning to gather pace - like Yeovil, Airedale and Northumbria - it is mostly providers that are catalysing, driving and enabling that change. Providing collaborative system leadership of a new type with a relentless focus on the needs of the system as a whole, as opposed to the needs of individual institutions.
The second driver of transformational change is that we desperately need to change the relationship between the NHS system and local providers. Our system leaders need to recognise that it is just as important for them to support local providers as it is to regulate and risk manage them.
'The NHS will emerge strengthened and renewed if we can align local and national systems to deliver change'
They must recognise how they balance their focus on operational delivery and transformational change will be play a large role in determining whether the NHS transforms or not. And to recognise that, in our diverse country, with diverse local needs, diverse solutions will be needed with local providers and local systems trusted to do the right thing.
The third driver of transformation is the need to solve the NHS's finances, asking ourselves whether, having invested in our NHS in the first decade of the 21st century, do we want to see it slip slowly and inexorably back towards its previous state?
Accepting that we are not adequately funded to meet the level of demand we now face and that we either need to increase funding or reduce the level of care we commission and provide. And that if we are to transform, that requires investment too.
The path to a sunnier upland is becoming clearer. Much work needs to be done. But if we can align local and national systems to deliver the required transformational change, the NHS will emerge strengthened and renewed.
Chris Hopson is chief executive of the Foundation Trust Network which is changing its name to NHS Providers to reflect the fact that it represents both foundation trusts and trusts and the NHS provider sector as a whole