There are many faults in Lord Carter's recommendations for pathology and we should consider other options, argues Warwick Davis
The recent article "Still waiting for a reaction" in an HSJ supplement appears to trot out all the old and increasingly discredited notions about pathology service provision. It cites what is generally the rather discredited Carter report as being the shining light and example for diagnostic suppliers to follow but there are enormous holes in the arguments.
'The notion of centralisation is counter to the notion of competitiveness on many levels'
Some of the simpler failures are around the notion that there should be more choice for the commissioners. Certainly competition is a driver for change, one only has to look at the true commercial sector for that, but is centralisation and a monopolistic structure going to provide that?
The Department of Health seemed strangely wedded to the possibility of having a monopoly and competition as bedfellows. The current plans for the merger of two large local diagnostic suppliers means that clinical commissioning groups will have absolutely no choice whatsoever and will become hostages to the fortunes of a monopolistic supplier.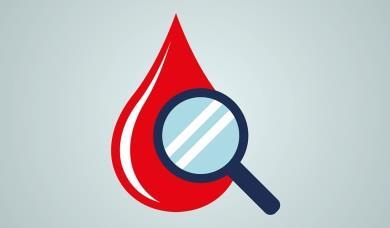 Laughable notion
Similarly the notion of overcapacity is laughable. Given the choice of having a fast analyser that can process all the work in eight hours operated by one member of staff and having that machine idle for 16 hours has to be more cost effective than having a machine that takes 24 hours to do the same workload and needs three members of staff.
On an equipment level, there is the potential for a small number of large laboratories with standardised equipment to drive commercial competition out of the country, so future procurements will have no competition and there may be monopolistic equipment suppliers in the future.
'Some services such as microbiology can, theoretically, be centralised mainly because there is no urgent work'
It has been said that the ideal for laboratories should be to be working to 80 per cent capacity to be efficient. But if a lab is working to 80 per cent capacity and there are machine failures what happens to turnaround times? How does anyone catch up?
Also, if all laboratories are working to 80 per cent capacity how would a CCG that is being serviced by a mega-monopolist laboratory seek to move it work? Would any laboratory, which will probably be some distance from the CCG, and is already working at 80 per cent capacity, be able to take on massive extra workloads? They would certainly not be able to do so without significant investment in equipment, space and staff and for what – a three year contract at best?
The notion of centralisation is counter to the notion of competitiveness on many levels. It is also counterintuitive when one discusses the distancing of laboratories from the general public. Locally you can have open days; there is the link between local GPs and the local hospital based consultants, people that work in laboratories are local and mix with the local population. But distancing laboratories from the local population by centralisation makes the link much more difficult to make.
Examine the numbers
In Sussex we went through a review of services facilitated by KPMG looking to set up a centralised service. This and many other projects that have failed have failed for very good reasons. However those reasons were dismissed in the HSJ supplement.
There are a couple of extremely pertinent facts that cannot be ignored. Some services such as microbiology can, theoretically, be centralised mainly because there is no urgent work. However, any hospital that has an emergency department and intensive therapy unit or maternity services needs a blood diagnostics lab and a blood bank.
'Just because Lord Carter came up with one option does not mean that it is the right option'
All the GP work could be centralised into one lab in the middle of England but each of the hospitals with emergency services will need labs and staff. If those are provided the productivity plummets and the costs per tests escalates massively and easily offsets any potential savings of centralisation. The only mitigation is to centralise all emergency clinical services.
The other elephant in the room regarding centralisation is transport. This will end up as a colossal cost with a huge environmental impact and, often, is not a replacement cost for local hospital or GP transport as this service is often used by services other than pathology and so still has to run even if pathology is removed.
"70 per cent of patient pathways have an interaction with pathology" is an interesting and oft quoted statistic and I would be interested in its derivation. According to hospital episode statistics there are around 125 million in/out/A&E patient episodes a year and according to the Department of Health around 300 million GP consultations a year. So about 425 million patient episodes. It is suggested there are 500 million pathology tests a year but if one assumes six tests per patient episode that is around 83 million episodes. So 425 million patient episodes and 83 million pathology episodes. It does not make 70 per cent.
Price comparison
The comparison of average prices is also nonsense. I would be very surprised to learn that there is a standard way of costing tests and that there is a standard overhead charge for example. I would also be very surprised if the basket of tests that the average is derived from is even comparable let alone the same. This is often down the clinicians and their requesting habits but also down to local demographics.
This is not to say that there is not plenty wrong with diagnostics. Local variations in staffing numbers and structures is an obvious one but just because Lord Carter came up with one option does not mean that it is the right option. The slavish adherence to the principles is wrong and the lack of "progress" that is cited is tantamount to a tacit acknowledgement that it is wrong.
Warwick Davis is principal biomedical scientist at East Sussex Healthcare Trust