Sessions in the House of Commons will be short because of the May 2015 election and some MPs are using their bills to promote a campaign or idea, writes Michael White
Within a few hours of winning back his Rochester and Strood seat for UKIP, the sleepless ex-Tory defector Mark Reckless was back in the Commons, signed on and deep into a topical debate.
What prompted such urgency?
'The bill will be strenuously resisted because it's controversial'
Leftwinger Clive Efford's backbench NHS (Amended Duties and Powers) Bill.
To save further suspense I should say right away that, as number six in the annual MPs ballot to introduce a bill, Eltham's Mr Efford would normally have a fighting chance of seeing his baby delivered into an act.
But times are not normal. The short session will end in April 2015 for the May 7 election, and the bill will be strenuously resisted because it is controversial.
Tear the law apart
A waste of time, then? Not at all. Some MPs use their bill to promote a campaign or idea.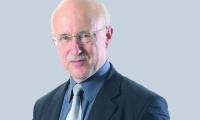 Efford wants to cause a fuss he thinks will help the Tories lose the election.
I'm not sure he's right but his rousing speech on Friday's second reading debate - he won by a symbolic 239 votes to 20 - gave Labour colleagues, out in force, a bit of the old time religion so many crave.
The soundbite that will do best on YouTube came from Dennis Skinner.
'Efford wants to cause a fuss he thinks will help the Tories lose the election'
As you may have spotted, UKIP has been all over the place (as usual) on its NHS policy - theoretically it wants the service run and regulated by county boards - but Reckless has been fired up by the problems of Medway's Darent Valley Hospital and came in to support the bearded Efford. UKIP is now courting Labour votes.
Mr Efford wants to "tear the heart" out of Lansley's law to:
restore the secretary of state duty to provide a comprehensive service;
cap hospitals private income;
end competition in favour of integration; and
to exclude the EU/US trade deal known as T-TIP.
Choice and competition
With enthusiastic support from fellow MPs, he accused the Tories of accelerating their privatisation plans.
But it was Bolsover's Mr Skinner - still a dab soundbite hand at 82 - who turned on Reckless (now seated on the Labour side) for wanting to deport foreigners on whom the NHS depends.
"I have got a United Nations heart bypass to prove it," he thundered. "It was done by a Syrian cardiologist, a Malaysian Surgeon, a Dutch doctor and a Nigerian registrar."
How did it go?
Well Tory MPs fought back a bit and some Lib Dems paraded their virtue as long time opponents of the Lansley reforms, unlike Mr Reckless who voted for it 18 times.
'Denouncing Lansley's law as "a crime against the NHS" is a bit strong, even for Burnham'
John Pugh made the useful point that it's marketisation, not privatisation that ministers seek. In other words, choice and competition. Get rid of it, he said, we need integration.
Jeremy Hunt stayed away, but junior health minister Dan ("I still practise medicine for free") Poulter did a decent job of pointing out yet again that Labour introduced competition, however much Andy Burnham now wriggles.
Mr B energetically denounced Lansley's law as "a crime against democracy and the NHS", which is a bit strong, even for a leadership campaigner.
Dr Dan says admin is now 2.9 per cent of NHS costs - it was 4.3 per cent in 2010.
But the most interesting fact in all the rhetoric came from Labour's ex-health spokesman John Healey, who has chaired a committee studying that EU/US trade deal.
"The NHS can be fully protected in T-TIP," he concludes - and will be by the EU.
I should add that campaigns such as 38 Degrees and the unions are behind Efford's bill, and the British Medical Association likes bits but fears it will restore political interference.
But purists support Allyson Pollock's rival NHS Reinstatement Bill.
Michael White writes about politics for The Guardian