The Clinical Trials Directive has stifled research into new health technologies in the UK, but changes to European regulations will reduce some of the bureaucracy around clinical trials and support greater innovation, says Elisabetta Zanon
When asked about problems caused in the NHS by EU regulation, the European Working Time Directive immediately springs to mind. But while European rules on working time have undoubtedly had far reaching implications on the way we organise training and deliver services to patients, this directive is certainly not the only EU law to affect the NHS.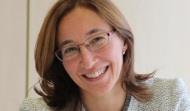 'The average delay for launching a clinical trial increased by 90 per cent after the introduction of the Clinical Trials Directive'
Less well known and less headline grabbing directives have also had negative impacts on the national service; the Clinical Trials Directive features prominently among them.
Without doubt, the CTD is an example of badly thought out EU law.
Even the European Commission has recognised that it has contributed to a significant fall in the number of clinical trials conducted in Europe due to overly bureaucratic and complex requirements imposed on organisations conducting research. According to its own figures, the average delay for launching a clinical trial increased by 90 per cent to 152 days after the introduction of the directive.
Strangled by red tape
Since it was implemented in 2004, the directive has placed a disproportionate burden on NHS organisations involved in clinical research and has limited the number of clinical studies with NHS involvement.
For example, when an NHS trust wants to launch a clinical trial with patients, both in the UK and abroad, it is required to submit different applications in each of the countries, usually following different procedures and requirements. This process is very long, bureaucratic and complex, and often leads to a decision not to conduct the study at all.
Needless to say, this has had a detrimental effect on innovation and access to new treatments, especially for rare diseases, as studies on low prevalence conditions, by their very nature, involve patients in several countries.
Among others, colleagues at Cancer Research UK have told us that they suffered disproportionately under the directive and that a number of their clinical trials, including on rare cancers, were prevented from going ahead.
These bureaucratic barriers are unacceptable and have led NHS organisations and researchers to ask for significant changes to the CTD to be implemented.
Hard lobbying
On their behalf, we pushed hard in Brussels for changes to the EU regulatory framework so the NHS can unleash its research potential. After years of work, our lobbying has eventually come to fruition, with the EU recently agreeing a new EU regulation on clinical trials.
'The changes in the EU rules will bring about a revolution in transparency'
Thanks to this new regulation, by 2016 it will be possible for researchers to launch a clinical trial with patients in different countries through the submission of a single application dossier, instead of having to apply separately in each of the countries.
This is an important change that will significantly simplify and speed up the process for launching new studies. We expect that this will result in a greater number of clinical trials being launched and these studies becoming more varied. This will ultimately benefit more patients in more disease areas, including rare conditions.
The changes in the EU rules will also bring about a revolution in transparency. Information on all clinical trials will become publicly available via an EU database, and this will facilitate the recruitment of patients into ongoing or new studies.
There will also be a new requirement for researchers to publish the results of their clinical trials, whether positive or negative, so that other researchers and patients can be made aware of past trials and their outcomes, and thus avoid the same studies being repeated unnecessarily.
Minimal risk respite
Another important change that the new EU rules will bring relates to sparing researchers a number of bureaucratic requirements for studies that pose only a minimal risk to participants, compared to normal clinical practice, such as those with medicines that are already authorised.
'The changes strike the right balance between protecting trial participants and supporting more research'
This is an important change in response to strong criticism expressed by researchers that the existing directive placed the same obligations on clinical trials irrespective of their level of risk.
The effects of EU law on the NHS are more wide ranging and far reaching than often realised, and the CTD is an example of this. We welcome the changes in the EU rules, which have now been brought forward and for which we lobbied hard for years.
We believe the changes strike the right balance between fully protecting participants in clinical trials and supporting more research and innovation in the NHS.
We look forward to a speedy development of the EU technology that will support the implementation of these new rules, so that these positive changes can be applied without delay and EU law can eventually be fit for purpose, rather than just being a "trial".
Elisabetta Zanon is director of the NHS European Office