Barts Health Trust has got its clinicians involved in procurement, helping to save millions on pacemakers, prostheses and more. Mario Varela explains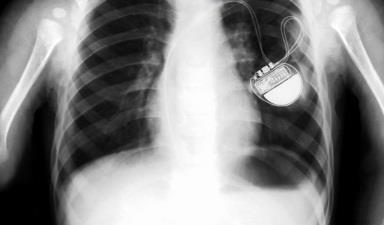 It is a given that all trusts have to achieve significant recurrent savings over the next few years. What isn't a given is clinical engagement with that process. And as Bart's Health Trust medical director Steve Ryan says, clinicians "can't do it without addressing procurement".
'Clinical engagement with procurement in the past year has reduced the £6m bill for ICDs and pacemakers by £1m'
Getting clinicians productively engaged in procurement requires cultural as well as practical change. Dr Ryan has described some of the practices he has encountered in clinical procurement as "quite long standing, somewhat Byzantine", with "groups of clinicians pretty much having their own supplier and meeting reps".
At Barts, however, clinical engagement with procurement has resulted in a series of significant savings in the past year – reducing the £6m bill for ICDs (implantable cardioverter-defibrillators) and pacemakers by £1m, for example, and cutting the £2.63m spend on orthopaedic prostheses by £750,000.
Procurement collaboration
Barts is a member of the NHS London Procurement Partnership (LPP), an NHS procurement collaboration funded by and working for its NHS members. LPP works to involve clinicians in its procurement activities; a change of approach to procuring ICDs and pacemakers is a prime example of what can be achieved when clinicians and procurement specialists collaborate.
In 2012, a panel of leading London clinicians and procurement staff, including the team from Barts, was set up to develop a new ICDs and pacemaker framework agreement that would create a more favourable market for members.
'Clinicians are getting the ICDs and pacemaker products they need based on sound clinical evidence'
LPP's original contracts worked on a banded structure based on volumes. Additional discounts were given for the particular market share that a trust would give to a single supplier. Discounts were also available if trusts had the storage room and cash flow to enable them to buy in bulk.
The result of the new framework agreement, however, was a new contract delivering a single price per item. Discounts can still be applied based on market share as before, and for bulk purchases.
From a clinical perspective, the important outcome is that clinicians are getting the ICDs and pacemaker products they need based on sound clinical evidence.
'During 2012, prices tumbled - suppliers now price their products to avoid losing market'
To achieve this change, LPP began by hosting meetings between all suppliers, senior clinical staff and procurement specialists from St George's, Epsom and St Helier and Barts Health – all large users of these complex specialist products.
It was made clear to suppliers that it was difficult to differentiate between their products without clinical evidence being presented. It was also clearly stated that there was increasing pressure on budgets and that the earlier pricing strategy was unsustainable.
How has Barts reached the point where it has a group able to mandate clinical procurement decisions across the trust? Here are some key pointers:
Be provocative and ask: "That's what they do in X trust, why can't we do it?"
State clearly: "We will be using fewer products, get used to it."
Make the scoring methods for procurement simple: "I was clear that it would be about quality, it would be about cost; it wouldn't be about lots of other things such as training support."
Be clear in your communication with clinicians: "I do want to encourage innovation, I don't want to stymie that."
Make clear that clinical procurement decisions are about responsibility, accountability and authority and ask: "If we're going to go with the more expensive option because of quality, and there isn't any more money, what are you going to do to save the money elsewhere?"
What these pointers lead to is a change in clinical behaviours. There needs to be a more rigorous approach to the quality of evidence used to support decision making and getting clinicians to think about value. Changing behaviours includes bringing in rigorous risk management systems.
Transparent negotiations
Putting clinicians and procurement staff together with suppliers ensures an openness and transparency in negotiations, and ultimately an alignment between products available under our contracts and evidence-based clinical need.
Suppliers were told that any products incorporating new designs, innovations or new technologies could not be more expensive than existing prices because of budgetary pressures, and that trusts were expecting, as a minimum, a 4 per cent year-on-year cash-releasing saving.
'Innovation has not been compromised by the price reduction and new entrants to the market have been generated'
The upshot is that during 2012, prices tumbled. Suppliers now price their products to avoid losing market share rather than from a "price-insensitive" point of view, and based on clinical evidence, not purely clinical preference.
New technologies are available without being a cost pressure, innovation has not been compromised by the price reduction and new entrants to the market have been generated.
Cultural change
Achieving that clinical engagement requires cultural change, which Barts has tackled head-on. The result for Barts is a series of clinician-led procurement initiatives (including the ICDs work) to cut costs without compromising on quality. This is work Dr Ryan says is also a means of helping to close the health inequalities gap in his area of London. In east London, people die two years earlier than the national average – and 40 years earlier if they're a street drinker.
The practical step taken within Barts was to create a clinical development, innovation and procurement group, which is engaged with each of the organisation's clinical pathways, and which has delivered some pretty big savings. The internal Barts procurement team provides improved category management and support to the organisation's eight clinical academic groups.
'Changing behaviours includes bringing in rigorous risk management systems'
At Barts, it has been mandated that approval from the clinical development, innovation and procurement group is now needed for all new clinical products, product trials, new clinical procedures and access to innovation and development. Standardisation – which generally drives up quality – is encouraged.
The essential cultural change has arrived. Clinicians have started to take up the challenge themselves. Responsibility and accountability is starting to rest with the clinicians out there.
Mario Varela is managing director of NHS London Procurement Partnership