With their frontline experience and knowledge of the clinical products used in patient care, nurses' involvement in procurement saves trusts time and money, writes Mandie Sunderland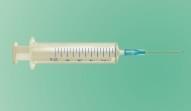 Waste has always been an unpalatable word but in today's austerity era NHS it is fast becoming a taboo. Nonetheless, getting the best value out of procurement remains a conundrum for many trusts.
'The boundaries between hospital procurement and healthcare commissioning are being dismantled'
The reasons are complex, but one of the most common is a lack of true clinical involvement. Often, procurement departments alone have managed the entire process of selecting and purchasing items. This approach tends to mean the financial perspective is the main one considered when products are chosen − product usability and clinical suitability become secondary considerations. This in turn means staff are asked to use products they may find inefficient or ineffective.
The establishing of clinical commissioning groups, alongside other changes introduced by the Health and Social Care Act, may provide an unprecedented opportunity to address this problem. The boundaries between hospital procurement and healthcare commissioning are being dismantled, leading to increasing opportunities for clinical input into the procurement process.
Frontline experience
Evidence shows that nurses' involvement can be particularly valuable. Their position on the frontline of patient care, using a vast range of clinical products on a daily basis, leaves them uniquely qualified to offer detailed insight on what items do and do not work.
The recent implementation of the EU directive on the prevention of sharps injuries within healthcare settings is a case in point. Individual trusts were required to identify the existing sharps products used and, where appropriate, to identify replacements to comply with the requirements of the directives. Nursing staff were responsible for defining the technical specifications of the products − a central part of the procurement process and one in which their clinical expertise was crucial.
'Now senior nurses are the decision makers on the products generally used by nursing staff'
At Heart of England Foundation Trust, a similar model has been implemented. Traditionally, large numbers of stakeholders were involved in identifying technical specifications for products being procured. Consensus was difficult to achieve and the process was extremely lengthy. On occasion, several products were procured that essentially served the same purpose.
Now senior nurses are the decision makers on the products generally used by nursing staff. Discussions take place at the trust's nursing and midwifery board, which procurement colleagues are invited to on a quarterly basis. This drives collaboration, allows barriers to be identified and addressed, and for new savings opportunities to be identified.
A higher standard
Empowering senior nurses to take procurement decisions has also helped drive product standardisation across clinical areas. Rather than placing several small orders for several similar products, one larger order for one product can now be placed. This makes it possible to capitalise on economies of scale, leading to significant cost savings.
Agreeing a standard item during a recent contract renewal for curtains and glide sheets secured savings of £106,000. On a potential contract covering body warming and continence products, potential savings of about £187,000 have been identified. Standardising examination gloves will deliver another £100,000 back to the trust.
'Every £30,000 saved on products equates to one band 5 nurse'
On top of the financial savings are the quality and patient safety improvements. Using the same product across the organisation reduces the potential for clinical errors, particularly when it comes to medical devices. The need to train staff on new products if they move wards is also eliminated, which is another time and cost saving.
For more organisations to realise such benefits, senior clinical managers will need to drive collaborative involvement in procurement. Nursing directors should be highlighting that every £30,000 saved on products equates to one band 5 nurse. They should also be encouraging nurses to take ownership of procurement. The benefits − and the necessity − are now beyond debate.
How nurses can add value to the procurement process
Their position on the front line of patient care, using clinical products on a daily basis, leaves nurses uniquely positioned to:
share knowledge of what products do and do not work in the clinical environment;
offer feedback on the quality and safety of products; and
share insight on which products are best from a patient experience perspective.
In so doing:
clinical risk is reduced;
patient experience and safety is improved;
product standardisation becomes much easier, leading to economies of scale;
the procurement process becomes more efficient and effective.
Mandie Sunderland is chief nurse at Heart of England Foundation Trust and a member of NHS Supply Chain's customer board