New issues for clinical commissioning groups are emerging post-authorisation, explain Giles Peel and Robert McGough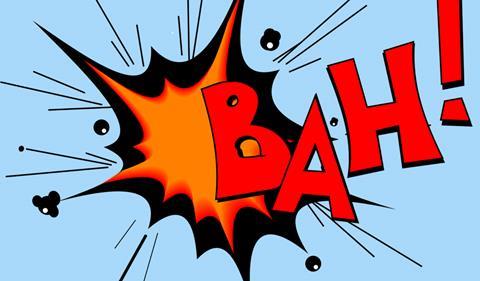 Managing conflict: a dominant theme beginning to emerge
In our previous article, about clinical commissioning groups' procurement challenge in their first 100 days, we examined the first days of the CCGs beyond their authorisation. We are now well over halfway through this period and some dominant themes have already begun to emerge, which are focusing the minds of clinical commissioners and those working with and depending on them.
We can identify three broad themes, none of which will be a surprise to those who have followed the development of CCGs through and beyond their authorisation. They are:
Characterising each theme is a strong sense that the leadership of many CCGs are prepared to be innovative and to challenge the status quo where they have the capacity, and willingness of providers, to consider new ways of working.
Collaboration
The shift in emphasis towards local government and social care in the broader "wellbeing" debate is starting to have a bearing on CCG decision making. Healthcare commissioning decision making is starting to look vulnerable where it does not factor in the consequences for other public sector spending. The groups are required to involve the relevant health and wellbeing board when preparing their commissioning plan or when making revisions to it that they consider significant.
'There is no substitute for a robust and regular review of the conflict implications for all CCG commissioning decisions'
In addition, the national drive towards integrated working, increased private sector competition in procurement and jointly planned services for patients will all drive CCGs into the habit of collaborating both with other groups and more widely, which is likely to be matched by rationalisation decisions on the provider side of health.
CCGs will need to be very clear about the limits of their delegation and the assumed powers of joint committees and understand the difference between their own statutory duties and responsibilities and those of bodies seeking to influence them.
Conflicts of interest
Plenty has been written in the press around the duty for CCGs to manage conflicts of interest and there is currently a real risk that this picture will become more confused by those seeking to give more primary care commissioning responsibilities to CCGs.
It will not be possible for CCGs to avoid conflicts of interest. However, by identifying where and how they arise and dealing with them appropriately, groups will be able to ensure proper governance and defensible decision making.
The Health and Social Care Act makes it a requirement that CCGs must have arrangements for managing conflicts of interest and potential conflicts of interest, to ensure they do not affect or appear to affect the integrity of the CCG's decision making processes. It is important these processes are put into place and monitored, as conflicts can emerge at any time during the decision making process.
'CCGs will need to be able to continually develop and evolve to meet challenges − standing still is not an option'
The danger for CCGs is that, if the issues are not managed effectively "in-house", then they risk being played out in public. Recent Sunday Times headlines including "Doctors hurry to join NHS gold rush" and "GPs' private firms grab NHS cash", show that CCGs need to be aware that a failure to deal effectively with conflict issues could lead to greater public scrutiny.
The first month and a half of CCGs as new NHS bodies have served to re-emphasise that there is no substitute for a robust and regular review of the conflict implications for all CCG commissioning decisions.
Commissioning support relationships
CCGs are still in a new and developing relationship with providers of commissioning support but they are in a better position to begin to understand the shape and nature of the support they need and the service levels they will require with this. They will also need to be aware of the differing stages of development of the commissioning support units nationally. CSUs are also finding their feet in a new environment and are looking to develop their own commercial models for future service delivery.
The key point here is that the CCGs must maintain the capability, not only to judge the quality of the services which are provided to them by the CSUs, but also to give the units clear, unambiguous direction about their current requirements and, most importantly, future services that they may require.
CCGs have overcome the early challenges as new statutory bodies but this is not the end and we are starting to see the beginning of the real challenges for them. CCGs will need to be able to continually develop and evolve to meet the challenges these themes present − standing still is not an option.
Giles Peel is head of health advisory and Robert McGough is a partner in the commercial services group at DAC Beachcroft
Giles Peel and Robert McGough will be speaking at the Commissioning show at the Excel in London on June 13. For more information about the event visit www.healthpluscare.co.uk