If CCGs are to be hailed a success, commissioners must lead alongside the people they are meant to help, not work against them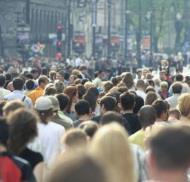 I wrote in my last column about a different form of leadership that focuses on collaboration, not ruthless ambition, to succeed. This has become all the more pertinent since 1 April when clinical commissioning groups came into play.
I know the whole notion of clinically led commissioning on such a large scale is controversial. I've had my own reservations − and been a vocal opponent on more than one occasion. Personally, I think a GP's place is in the consulting room and in communities caring for patients, and working towards providing continuity of care.
But CCGs are here and now we need to examine the potential benefits they offer in order to sustain the excellence in patient care that we, as healthcare professionals, already provide.
Healthcare professionals − GPs included − should now have the leading role in making healthcare decisions that affect our local communities, but to make these decisions see the light of day, CCGs must be strong and united.
'Strength and unity will come through working with and developing our communities'
Links need to be built between CCGs. Further integration of primary, secondary and social care needs to occur. And partnerships with other service sectors in society − education, housing and policing − must be developed.
Strength and unity will also come through working with and developing our communities; leading from within, not imposing ourselves from the rose-tinted windows of an ivory tower.
Community concerns
Why involve communities? Because we need to engage with the people we have been commissioned to serve. The local population is an asset not a drawback; providing answers, not creating problems.
The people in the community should have their say in what they think will make their society, their lives, better; be it health or education or housing.
Our communities are our most important resource and one that we have, literally, on our doorstep, so we must respect and use them well; not fritter away that other important resource − money − by outsourcing to contractors and paying inflated and unnecessary prices.
We have to trust our communities to work proactively with us for the greater good of society, including in healthcare, as well as other essential services. We need to believe people want to look after themselves and work towards better, healthier lives for themselves, their families and their communities.
'Whatever the services are, within the NHS or otherwise, CCGs will be judged on their ability to deliver them sustainably'
Legal professor Edgar Cahn, a great advocate of this idea, put it best when he said: "No society has the money to buy, at market prices, what it takes to raise children, make a neighbourhood safe, care for the elderly, make democracy work or address systemic injustices…The only way the world is going to address social problems is by enlisting the very people who are now classified as 'clients' and 'consumers' and converting them into co-workers, partners and rebuilders of the core economy."
Using our new roles in CCGs to develop our local communities is about getting to grips with what is going on at the basic level, facilitating bottom-up development of care and working together to bring the services that the population needs in the most efficient and cost-effective manner possible and moving outside of the consulting room − helping to prevent ill health before it occurs.
Sustainable help
Whatever these services are, within the NHS or otherwise, CCGs will be judged on their ability to deliver them sustainably. Let's widen the net and look at international development. One of the most effective ways to assist people is by helping them to help themselves. Involving people in a project creates a sense of pride in the outcome − increasing trust and productivity, decreasing reliance on "the powers that be" to consistently provide for them, and creating sustainability.
Furthermore, working with communities and developing communities will not only make commissioning strong and sustainable, and therefore successful, it will make it easier. Compare it to the leadership you display in your everyday duties. It is far easier to manage a happy, enthusiastic staff who know that they are being listened to than a resentful workforce that feels ignored.
'Promoting social networks has been shown to tackle health inequalities and encourage wider societal benefits'
Why is community involvement from a healthcare point of view important? It is true that health might not always be the primary concern of local populations. Much as we would like it, the GP surgery might not always be the hub of the community, but this is where working together and integrating services really comes in to play.
Increased social integration has been shown to increase resilience against physical and mental health problems. Promoting social networks has been shown to tackle health inequalities and encourage wider societal benefits. What's more, it has been shown that community involvement leads to a sustainable impact in terms of health, employment opportunities, education, housing and policing.
Working with and developing communities promotes innovation: it lets people take a hold of their own destiny, it has tried and tested benefits. For healthcare professionals in our new commissioning roles, it allows us to lead from within − with the people we are meant to be leading − not working against them. It makes sense and more importantly it's essential if CCGs are going to be hailed as a success.
Clare Gerada is chair of the Royal College of General Practitioners

Clare Gerada will be speaking at the Commissioning show at the Excel in London on 12-13 June. For more information and a full list of speakers visit the event website.