Physiotherapists working as extended scope practitioners in the spinal surgery service at Royal Devon and Exeter Hospital have had a positive impact on patients and the trust, write Patrick Hourigan and colleagues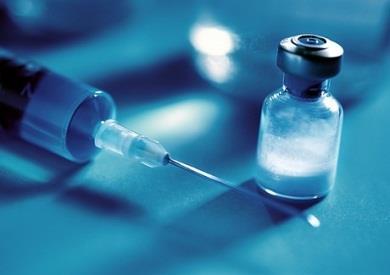 The delivery of healthcare has changed beyond recognition in the past decade. Tasks that were previously the domain of the medical profession are performed by other practitioners.
'Spinal injection therapy delivered by surgeons is an expensive use of their time and expensive theatre capacity when their expertise would be better used'
For example, reporting radiographers, nurse endoscopists and physiotherapists working as extended scope practitioners (ESPs) are all now well established in the NHS.
At the Royal Devon and Exeter Hospital there was an 18 month wait to see a spinal surgeon and it is well known that spinal surgery is only needed by about 10-15 per cent of patients seen in these surgery clinics. Working out who needs this sort of surgery is complex. In 1992, the hospital appointed its first ESP.
Target pressures
Government targets, and in particular the referral to treatment time pressures, have been growing for years. For spinal surgery services, the 18 week RTT target is difficult to meet both locally and nationally.
In 1994, we published a report in the Journal of the Royal Society of Medicine describing the use of physiotherapist in a spinal orthopaedic clinic to see patients who had been referred for surgical consideration. The physiotherapist, after training in principles of spinal surgery, patient selection and eligibility for spinal surgery, saw patients on behalf of the surgeon.
Since then, there has been a significant growth of ESPs in spinal and other musculoskeletal ESP roles in secondary and primary care.
Four ESPs support the spinal surgery service in this role at the Royal Devon and Exeter Hospital. They have all been trained in the principles of spinal surgery, spinal investigation and all list patients for surgery or injections.
Pass it on
Most patients in our unit now see an ESP rather than a surgeon and only see a surgeon when they come in to pre-op assessment. This frees up surgeons' time to see the serious pathologies or do surgery.
Spinal injection therapy forms an integral part of spinal surgery practice. Injections are performed for both diagnostic and therapeutic purposes. They are used as surgery sparing techniques. Their efficacy, particularly in the treatment of nerve root pain is well established.
'Most patients in our unit now see an ESP rather than a surgeon. This frees up surgeons' time to see the serious pathologies or do surgery'
However, in our unit, the minimum four month wait for injections was unacceptable. The department was often not informed if the injection was done elsewhere, for example in either radiology or pain clinic, so therefore we couldn't do their follow up. Loosing patients to follow-up in a service delivered by another department has been a significant problem.
Spinal injection therapy delivered by surgeons is an expensive use of their time and expensive theatre capacity when their expertise would be better used delivering surgical care.
Three years ago we embarked on a process to train one of our ESPs to deliver our spinal injection service, under the tutelage of one of the spinal surgery consultants.
He was trained to deliver our trans-foraminal epidural steroid injections, our lumbar facet joint injections and to perform the manipulation under anaesthetic and injections of the sacrococcygeal joint. Since then, he has performed 704 spinal procedures.
He has trained a second ESP in this role. Training consisted of learning about aseptic technique, operating theatre practice, drug dosages and administration, radiological safety, management of anaphylaxis and injection technique. Consent training was undertaken according to hospital trust guidelines. The second ESP has performed a further 221 procedures.
Reduced waiting times
We have had no major complications as a result of the procedures carried out by these two non-medical personnel and have reduced our waiting time for injections to four weeks, from 12-16 weeks before the introduction of ESPs at the hospital.
We are able to offer a service for urgent cases within two weeks if clinical need dictates it. We have 93 per cent follow up of our cases. We have had no procedures performed at the wrong level and the ESP injection service now accounts for the vast majority of spinal injections carried out at the hospital.
As our first ESP had worked in the spinal surgery clinics for many years, training was not needed in the indications for procedures as he had been requesting them from spinal surgery and radiology colleagues for many years.
The images of the first 200 cases were checked after each injection list by the surgeon as an opportunity for the ESP to discuss technical challenges in each procedure and to ensure competence.
The ESP underwent external training in injection technique at the Welsh Institute for Minimal Access Therapy and also the safety aspects of injection therapy offered by Orthopaedic Medicine Seminars.
Continual improvement
Most spinal injections carried out by the ESP are done with the procedures being performed with image intensifier guidance. The exception to this is the MUA and injection of the sacrococcygeal joint performed without image guidance.
All spinal injection lists carried out are done with a spinal surgeon on site in the hospital in case of a significant complication occurring. No such incident has ever occurred.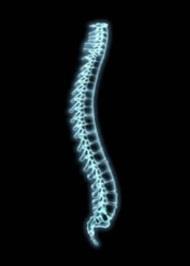 'There have been no major complications in the three years that this service has operated'
In the first year of practice, the surgeon was called to theatre on a handful of occasions to help assist the ESP with a particularly challenging case. Such assistance has not been required in the past two years. One patient underwent an inadvertent dural puncture and two patients have had inadvertent lumbar discograms. In all three cases no significant sequelae have occurred.
The ESP was able to ask for advice from the spinal surgeon within the hospital regarding the medical management of these three events. These are well recognised intra-procedure events whether carried out by medical personnel or others.
The surgeon undertook the responsibility for training the ESP in spinal injection techniques and ensuring his competence. He retains a supervisory role for ESPs who now deliver this service. Difficult cases are regularly discussed. The surgeon regularly spot checks images from procedures undertaken by the ESPs who keep a log of every procedure they undertake.
When it was initially proposed that non-medical staff would provide this service, approval was sought from the hospital trust risk governance committee and the medical director. The rationale and need for the service was explained. The training and supervision given was outlined and approval given by both to allow the service to occur.
No major complications
There have been no major complications in the three years that this service has operated. We followed up 145 consecutive patients who had undergone transforaminal epidural steroid injection for the treatment of nerve root pain secondary to either lumbar disc prolapse or spinal stenosis.
Sixty-seven per cent of patients had avoided surgical management for their condition at two year follow up. Other than the initial injection, 45 per cent had required no other form of medical intervention in two years of follow up. Sixteen per cent had required a repeat injection.
The results of injections for patients with stenosis or lumbar disc prolapse delivered by the ESPs are comparable with the published literature. We have demonstrated the development of a new model of delivery of our spinal injection service by non-medical personnel within a surgical spinal unit. It has improved our waiting times, our rate of follow-up, and demonstrated their usefulness as surgery sparing procedures.
The mean waiting time for a spinal injection delivered by the ESP service is four weeks. In cases of dire need, the injection can usually be undertaken within one to two weeks.
'Patients get their surgery sooner than they would have otherwise, and the hospital trust increases revenues and lowers referral times'
The injections are now carried out in the pain unit day case operating theatre. By vacating the main orthopaedic theatres, operative capacity has been increased by one session per week, which has allowed an extra 104 primary joint replacement procedures to be undertaken per annum.
This has significant positive impacts for patients getting their surgery sooner than they would have otherwise, and for the hospital trust by increasing revenues and lowering referral to treatment times.
It has freed up time for our spinal surgeons to manage their complex surgical cases which again, has positive impacts on surgical capacity. We have ensured safety for patients and the competence of practitioners. The use of our ESPs to deliver spinal injections has allowed them to be independently in control of a patient's management right up to the point of the need for surgery, if such need arises. This has led to enhanced job satisfaction.
A modern health service has to demonstrate efficiency, efficacy and economy. We believe this service development has proved itself in all three of these domains.
Patrick Hourigan is orthopaedic assistant in spinal surgery services, Helen Challinor is orthopaedic assistant in spinal surgery services and Andrew Clarke is a consultant spinal surgeon at Royal Devon and Exeter Foundation Trust