Excess treatment costs are problematic for commissioners and researchers alike, but a simple funding model could solve the issues and benefit all involved, write Greta Westwood and colleagues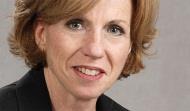 Funding for NHS research has increased yet debate about which costs fall to researchers or NHS commissioners can delay research approvals. Excess treatment costs are a particular issue. Department of Health policy attributes these as patient care costs if a treatment that started as research continues beyond the study end.
Some researchers find they are left to negotiate these costs, sometimes with multiple providers and commissioners, creating a barrier to gaining timely research approval. Commissioners want transparency of expenditure and are reluctant to provide funding when the final liability is unclear.
Successive policy documents remind NHS organisations of the duty to fund excess treatment costs, yet no national scheme exists to manage them. Clinical commissioning groups and NHS England are responsible for promoting research and, in the new NHS architecture, the complexity of excess treatment cost funding could increase. In this article, a solution is proposed based on findings from a collaborative scheme to manage an excess treatment cost budget.
The funding model
NHS South Central collaborated with Hampshire and Isle of Wight Comprehensive Local Research Network and Thames Valley Comprehensive Local Research Network and proposed a funding model to the board of commissioners.
'Comprehensive local research networks act as honest brokers between commissioners, providers and researchers'
The model addressed both commissioners' and researchers' concerns − no budget was open ended and no research was unnecessarily delayed. It was agreed the comprehensive local research networks could adopt a managed approach to excess treatment cost applications and distribute a £250,000 annual budget.
In April 2011, under agreed governance, both comprehensive local research networks received applications from chief investigators and the partner comprehensive local research network ratified eligibility. Conditional funding letters requested NHS organisations to submit invoices quarterly in arrears against study recruitment.
National subvention funding was available where excess treatment costs might exceed £20,000 per primary care trust, per year. In 2011-12, 33 applications were received for 25 studies; 25 were Hampshire and Isle of Wight applications and eight were for Thames Valley. Eleven were declined or referred and 22 were approved. Five studies opened in eight NHS organisations. Only 11 of the 22 approved studies recruited any patients within the financial year, 30 per cent of the predicted recruitment.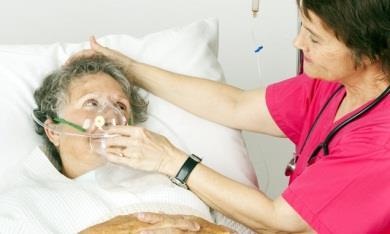 Invoices against the 2011-12 budget were low, reflecting the delay in setting up studies and a probable overestimate of possible recruitment. As such, in September 2011 both local networks decided to approve a new budget limit of £400,000, carrying funding over to 2012-13 to fund "delayed" recruiting studies as accrued cost.
In the Hampshire and Isle of Wight network for 2012-13, 16 applications were received and 15 were approved. Of the approved applications, 10 were reapplications from 2011-12 with continued excess treatment costs in 2012-13; therefore only five approved applications were for new studies. Invoices received represented study recruitment that had been delayed from 2011-12 as predicted.
Scheme feedback
User feedback recognised that the scheme supported important national studies; without excess treatment cost funding these would not have opened. However some researchers identified the requirement of dual comprehensive local research network approval as cumbersome and something that delayed approval. Others reported that some studies had opened for recruitment in other comprehensive local research networks without an application for funding.
'Research studies will be available for patient recruitment, meeting the obligations of the NHS constitution'
Identifying research studies with potential excess treatment costs and providing standardised and timely funding agreements − and hence research approval − is possible. It provides information about cost streams that were previously hard to discern.
The process is fair; comprehensive local research networks act as honest brokers between commissioners, providers and researchers.
The successes of the scheme include transparency for commissioners, improved governance of public funds and timely excess treatment cost approvals. We have shown that identifying a budget unlocks the excess treatment cost process, uses a relatively small fund and can be managed within the networks' existing infrastructure.
Adaptable approach
A note of caution: small numbers of expensive studies starting and finishing within a short timeframe could create difficult funding fluctuations in an annual cycle; with foresight this can be managed.
We recommend that the future excess treatment funding solution lies with the collaboration between research networks and commissioners. A likely additional benefit is the involvement of clinical commissioners in research.
Our approach could be adopted or modified across the country. The outcome will be a managed approach for commissioners and a standardised, timely approval process for researchers. In addition, research studies will be available for patient recruitment, meeting the obligations of the NHS constitution.
Our model complements work underway at the Health Research Authority to assess benefits of streamlined processes for all NHS research. The model can be used across England at a time when new commissioning structures are defining how research will be supported.
Dr Greta Westwood is head of nursing, midwifery and allied health professional research at Portsmouth Hospitals Trust. Rebecca McKay is senior manager, Professor John Primrose is professor of surgery and director, and Professor Robert Peveler is co-director at Hampshire and Isle of Wight Comprehensive Local Research Network. Professor Jeremy Fairbank is professor of orthopaedic surgery and director at Thames Valley Comprehensive Local Research Network. Dr Alison Frater is head of public health and offender health for NHS England in London.