The better care fund planning guidance for 2017-19, published on Monday, said councils must use their allocations to help meet a target to reduce delayed transfers of care from hospital to free up 2,000-3,000 beds across England.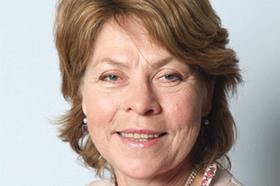 Performance will be judged on a range of metrics focused on the interface of health and social care and the Care Quality Commission will inspect areas with the worst outcomes. The government will then consider withdrawing funding to councils assessed to be performing badly.
Izzi Seccombe told Local Government Chronicle the LGA "had no choice" but to withdraw support for the guidance as prioritising delayed transfers over other aspects of the social care system represented a "sudden shift in focus" that was "extremely disappointing".
She added: "[The guidance] means we are going backwards in attempts to future-proof social care for an ageing population.
"The pressure has undoubtedly come from NHS England. Collectively government has complied with that request.
"[The NHS] wanted more money and thought [the £2bn] should have gone to them. There was resentment that it came to us and they want to control how it is spent."
Ms Seccombe said councils will now be unable to improve services and deliver efficiencies in order to make the whole social care system sustainable and reduce pressure on the NHS.
She also said NHS control over spending would disrupt relationships between councils and health bodies, hindering efforts to integrate services through sustainability and transformation plans.
She added: "It does not feel we have parity with the NHS yet we touch people's lives in the community far more than the NHS.
"We love the NHS but it is inefficient. It is a dinosaur and it hasn't changed. The government has put money under control of the NHS without giving us the capacity for change."
The planning guidance states that any money withdrawn from poorly performing councils would remain with local government.
Ms Seccombe said this implied money could be taken away from struggling councils and passed on to those judged to be performing well.
She added that there is often dispute between local government and NHS trusts over recorded responsibility for, and volume of, delayed transfers which could lead to councils being judged on accurate data.