NHS England plan to create four regional medicines management committees to 'rationalise' evaluation and industry's influence on buying decisions
Agency promises more robust measures to force CCGs to disclose gifts and hospitality given to all their staff
NHS England is to create four regional committees to "rationalise" medicines evaluation in an attempt to reduce the influence of the pharmaceutical industry on commissioners' spending and prescribing decisions.
These committees will ensure that medicines evaluation will be done only once nationally and the work then is then shared across the NHS.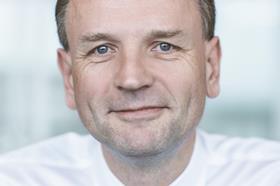 The national body has also outlined proposals to make clinical commissioning groups "promptly" declare gifts and hospitality given to all their staff and produce a publicly available register of these gifts.
A paper presented to NHS England's board meeting on Thursday states: "These [regional medicines optimisation] committees will work together and ensure medicines evaluation will be done once only and the output shared across the NHS and help support medicines optimisation more generally.
"This means that local medicines formulary committees [which currently make choices over which drugs to buy] will be far less involved in processes that the pharmaceutical industry may seek to influence.
"It also reduces the wasteful multiple requests for the same information being made by the NHS [and] by the pharmaceutical sector."
Speaking at the meeting NHS England chief executive Simon Stevens said: "Some of the concern that has arisen locally has been around the distributed decision making around pharmaceutical formularies at CCG level and the sort of advice they are receiving.
"We will rationalise these medicines and formularies committees so there aren't oodles of them dotted around the country, subject to these kinds of strange influences.
"I think that will have the benefit both of protecting the purity of the decision making processes and also from the point of view of the pharmaceutical industry, reducing the multiple number of points of interaction they have so that there is a clearer, transparent and more streamlined process."
HSJ understands that the four regional committees will not replace medicines optimisation teams within CCGs and that they will continue to be involved in the optimisation process.
The proposal has been made alongside a set of changes put forward by NHS England to strengthen conflicts of interest management across the health system.
NHS England national director for commissioning strategy Ian Dodge cited recent examples of staff involved in drugs purchasing decisions for NHS bodies who also hold advisory roles with drugs companies, as a key reason to examine policy changes.
The board document also states that approximately only 20 per cent of CCGs publish information relating to gifts and hospitality accepted by all their staff
It adds: "This should be the norm and this action will make it so."
NHS England has also published an audit commissioned last September reviewing conflict of interest management in CCGs that co-commission primary care.
The review, carried out by consultancy firm Deloitte, examined how safeguards set out in existing statutory guidance were operating in practice, using a sample of 10 CCGs.
While the CCGs took part in the audit on an anonymous basis, both Wakefield and Nottingham City CCGs have referred to their involvement in the study in public board documents.