NHS England director says he expects nearly all CCGs to take on delegated primary care commissioning by 2017-18
Board meeting expected to approve delegated commissioning responsibilities to an additional 51 CCGs on Thursday
NHS England has said that it expects "nearly all" clinical commissioning groups to have taken on delegated commissioning for primary care by 2017-18.
Sixty-three CCGs have so far taken on full delegation to commission primary care services locally. From next month a further 51 CCGs (see box, below) will have been approved for full delegation, bringing the total to 114.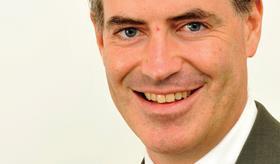 NHS England national director for commissioning strategy Ian Dodge has said that at the current pace of change it is expected that "nearly all" CCGs will have taken on delegated commissioning responsibilities by 2017-18.
In May 2014, CCGs were invited to submit expressions of interest in co-commissioning primary care services.
CCGs were offered a choice of adopting one of three types of closer involvement in commissioning primary care:
greater involvement – working with NHS England teams to influence local primary care commissioning decisions;
joint commissioning – where CCGs assume joint responsibility for commissioning primary medical services with NHS England; and
delegated commissioning – CCGs to assume full responsibility for the commissioning general practice services.
While CCGs are increasingly taking on delegated commissioning responsibilities for primary care, legal accountability for their decisions remains with NHS England.
Writing in a paper due to be presented at NHS England's board meeting on Thursday morning, Mr Dodge said: "In 2015-16, 63 CCGs took forward full delegation of primary medical care services, as approved by the NHS England board in March 2015.
"In addition, 87 CCGs implemented joint arrangements with their local NHS England team.
"Of 209 CCGs, a further 51 CCGs have been approved to take forward full delegation of primary medical care services from 1 April 2016.
"This will bring the total to 114 CCGs with full delegation in 2016-17. At the current pace of change, we expect nearly all CCGs to have taken on delegated arrangements by 2017-18."
The 51 new CCGs to be approved for full delegation
Northumberland CCG
Darlington CCG
Hartlepool and Stockton-On-Tees CCG
South Tees CCG
Heywood, Middleton and Rochdale CCG
Tameside And Glossop CCG
North Manchester CCG
Central Manchester CCG
Stockport CCG
South Manchester CCG
Trafford CCG
Salford CCG
Bolton CCG
Bury CCG
Eastern Cheshire CCG
Vale Royal CCG
South Cheshire CCG
Leeds North CCG
Leeds West CCG
Leeds South and East CCG
Greater Huddersfield CCG
Doncaster CCG
Sheffield CCG
Wyre Forest CCG
Redditch and Bromsgrove CCG
Walsall CCG
Great Yarmouth and Waveney CCG
Corby CCG
Sutton CCG
Merton CCG
Wandsworth CCG
Kingston CCG
Richmond CCG
Oxfordshire CCG
Aylesbury Vale CCG
North and West Reading CCG
South Reading CCG
Newbury and District CCG
Wokingham CCG
Dartford, Gravesham and Swanley CCG
Swale CCG
Canterbury and Coastal CCG
West Kent CCG
Ashford CCG
Hastings and Rother CCG
Coastal West Sussex CCG
North West Surrey CCG
North East Hampshire and Farnham CCG
Isle of Wight CCG
Dorset CCG
Southampton City CCG